Is Lenovo planning a Motorola Lapdock Moto Mod for the Moto Z line?
7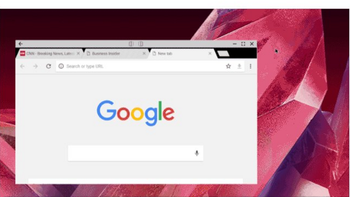 You might recall that in early 2011,
Motorola released what it called "the most powerful smartphone in the world," the Atrix 4G
. The phone was among the first to be powered by a dual-core processor, and it also was equipped with one of the first fingerprint scanners to be found on a phone. Unlike today's snappy biometric readers, the scanner on the Atrix performed so poorly that it set back the use of fingerprint scanners on handsets by two years.
Another feature that Motorola offered allowed the
Atrix 4G
to dock and power with the Motorola Lapdock accessory (click on our review
here
). The Lapdock featured an 11.6-inch screen, and would run a completely different UI when the Atrix was connected to it. Quite pricey ($500 if purchased separately, $300 with the phone), the Lapdock never really caught on.
Will there be an Act II for the Lapdock? Images of a new computer-esque UI posted by reliable tipster Evan Blass on his Twitter page today (see the image at the top of this article), allegedly are the work of a graphic designer toiling for Lenovo. Apparently, the company was, or is, working on a product called the Moto ModBook. As Evan pointed out in his tweet, the wallpaper is similar to the design used on the Moto Z2 line. That could mean that this is a project no longer being considered, or it could mean nothing of the sort.
If Lenovo does green-light the production of a Moto ModBook, we wonder if history will repeat itself; after all, the currently available Moto Mods aren't exactly flying off the shelves. Perhaps
the upcoming 5G Moto Mod
for the soon-to-launch
Moto Z3
has provided Lenovo with the incentive to keep the modular accessory line available for at least another generation or two.