Is Android 7.0 causing the Nexus 6P to abruptly shut off even with battery life remaining?
21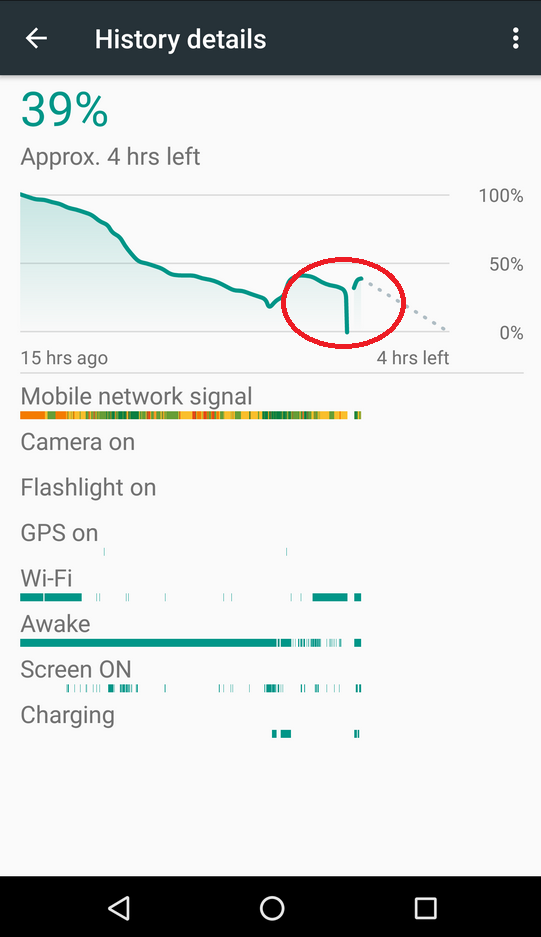 Some Nexus 6P units are experiencing battery problems after the update to Android 7.0
The
Apple iPhone 6s
isn't the only smartphone
shutting down even though the device shows that there is plenty of battery life remaining
. The Huawei manufactured
Nexus 6P
is also experiencing similar battery issues, abruptly shutting down even when there is nearly 60% battery life remaining.
Those who have complained about the problem on the AOSP Issue Tracker site, say that the battery problem started after the Nexus 6P was updated to Android 7.0. The battery shows 10% to 60% of its life is remaining before the phone turns off. Those flashing their Nexus 6P back to Android 6.0 in hopes of removing the bug, are finding that the problem persists on Marshmallow. One interesting discovery; the problem really comes to light in cold weather.
Huawei has turned away Nexus 6P owners saying that it is not responsible for the problem. The issue, says the manufacturer, is not with the hardware, but with Google's software. Google, for its part, does not have fixing this issue high up on its things to-do list. And that is a mistake because a smartphone that shuts down randomly, despite having battery life remaining, is not only useless but is dangerous as well. One Reddit poster wrote that he was about to order a ride via Uber on a dark and freezing night when all of a sudden his Nexus 6P shut down. He was lucky enough to find a hotel a few blocks away, allowing him to call a friend to pick him up.
All we can suggest is that you keep calling Google or the place you bought the phone from. Hopefully Google will soon recognize the issue and push out a software update.
source:
AOSPIssueTracker
,
Reddit
via
AndroidPolice
Recommended Stories