Iowa to allow residents to use a smartphone instead of a driver's license starting next year
20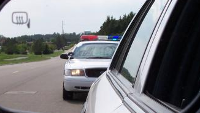 Imagine that you live in Iowa and get pulled over by the police. Asking you to roll down your window, the officer asks to see your proof of insurance, vehicle registration, and your smartphone. Your smartphone? Is it against the law to operate a certain smartphone brand in the state? No. But what the state does have up its sleeve, is a way for Iowans to have a facsimile of their driver's license appear on a smartphone.
A mobile app will be available for free from the Iowa Department of Transportation. PIN numbers will be used to verify identities. This would seem to be the next natural step up for Iowa. The state is one of 30 that already accepts electronic proof of auto insurance, making it easier for those pulled over by a cop to find their insurance information.
Iowa's DOT has turned to modern technology to make improvements. Snowplows now feature dashboard cameras, and the agency is turning to paperless construction projects. The smartphone driver's license will be accepted at traffic stops, and will be counted as valid identification at the airport. Drivers who are more resistant to change can still decide to carry an old fashioned driver's license in their wallet.
Iowa says that if this proves to be a success, it will use the technology for some other state licenses.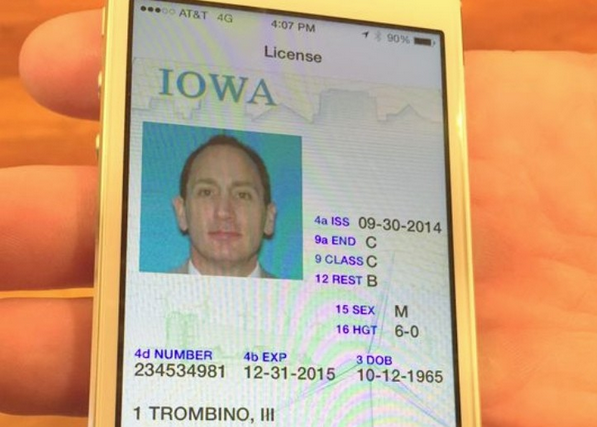 Next year, Iowans will be able to use their smartphone in lieu of a driver's license
Thanks for the tip!
source:
DesMoinesRegister