Investor seeks to block Sprint's buy out of Clearwire
6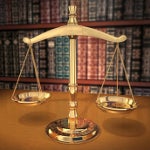 Crest Financial, an investment fund that owns a
large position in Clearwire
, is trying to use its clout to ask U.S. regulators to block Sprint's purchase of Clearwire. The nation's third largest carrier is
trying to buy the 50% of Clearwire that it doesn't own for $2.2 billion
, or about $2.97 a share. Crest, which owns 8% of the third party mobile network operator, says that Sprint's offer "
grossly undervalues Clearwire
."
Crest's argument is quite brilliant. In arguing to U.S. regulators that Sprint's offer undervalues Clearwire, Crest is telling the government that Sprint is not also undervaluing Clearwire's spectrum portfolio, but also any spectrum owned by the government, which could lead to
lower revenue
in future spectrum auctions. It's the perfect argument to get the government on your side. "
The merger is therefore a bad deal all around for Clearwire shareholders and also for the public at large
," said Dave Schumacher, Crest's general counsel. Meanwhile, Mike DiGioia, a Clearwire spokesman, said that a special committee of the company's board evaluated all of the company's options before deciding to go ahead with the Sprint offer. Clearwire CEO Erik Prusch said the company could go bankrupt if the Sprint deal is not approved.
Comcast Corp
,
Intel Corp
and
Bright House Networks
LLC which together own 13% of Clearwire. For the deal to go through, it requires the approval of a majority of minority investors and it sounds like Sprint is getting there.
Meanwhile, a court in Kansas refused to give Sprint an early dismissal in a suit filed by a union pension find that owns Sprint shares. The fund is suing Sprint, claiming that CEO Dan Hesse did not shop around for the highest price when he
agreed to sell 70% of the company to Japan's Softbank
. The ruling will now allow the pension fund to start to demand documents from Sprint in the "discovery" phase of the lawsuit. The fund says that Hesse failed to get a fair price for stockholders. Sprint says the case has no merit.
source:
Reuters