Intel stops offering certain mobile chips as it gears up to lead the way for 5G
18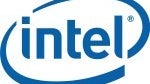 Intel announced today that it has discontinued certain mobile chips. Looking to focus on profitable products, the chipmaker will no longer offer three chips offered in a line called SoFIA. These chips combine modem capabilities and processor functionality for smartphones. Also getting eliminated from the Intel product catalog is a variant of its Atom processor series called Broxton. This was a 14nm quad-core chip designed specifically for use in tablets.
Intel has missed the boat (and the plane, train and automobile) when it comes to a very strong mobile market that is just now beginning to feel the effects of over saturation in the smartphone industry. Part of the problem is that Intel has not been able to match the technology used by smartphone and tablet chipset providers like Qualcomm. For example, one of the chips that Intel is dropping featured 3G technology. Two other 4G chips were discontinued since they were already well behind the competition by the time they were launched.
Chief Executive Brian Krzanich says that Intel won't pack it in, but will instead focus on leading the way as the industry makes the shift to 5G. It is a tough challenge for Intel to be sure, but it might be Intel's best opportunity to finally make its mark in mobile.
"Our connectivity strategy includes increased investment in wired and wireless communications technology for connecting all things, devices and people to the cloud and to power the communications infrastructure behind it. We re-evaluated projects to better align to this strategy."-Kathryn Gill, Intel spokeswoman
source:
WSJ