Instagram's unreleased Bolt messaging app is already facing name issues
7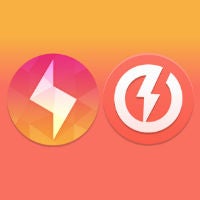 Last week, it was leaked that Instagram might be getting ready to release a
new messaging app
, described only as a "one tap photo messaging app". No one is quite sure whether the app is real, or what exactly it might be; but, regardless, there is already one company that doesn't like the idea - Bolt Technology, Inc. which has a messaging app already in the Google Play Store.
That app is (obviously) called Bolt, and it is something of a hybrid between an Android dialer replacement and a competitor to apps like Facebook Messenger or Viber. The existing Bolt app allows for free calls and messaging between users, but it uses your normal contract minutes for other calls. Unsurprisingly, Bolt founder Andrew Benton is unhappy with the rumors that Instagram would release an app with the same name, and has posted on Bolt's blog to kindly ask Instagram to not cause confusion with users. He wishes Instagram success in its efforts, but also says:
We know it's a great name, because we chose it last year when we set out to build a better mobile voice and messaging experience.
We've worked really hard since then building the Bolt brand and technology to where it is today. Please don't destroy all that effort.
Benton goes on to say that he doesn't want to take legal action, but will protect his company and its name if need be. He is even nice enough to offer to share a list of alternative names that Instagram could use for its new app, since there is still time to change the name of the app, which has yet to be officially released.
Whether or not Instagram listens is a very different conversation, though. Instagram is run separately, but is officially part of Facebook. Facebook notably doesn't care at all about stepping on existing brands, as evidenced by its recent app called "
Paper
", which
stirred up the annoyance
of the existing drawing/painting iPad app of the same name.