Instagram readying Bolt, a possible Snapchat competitor
1
There have been a number of rumors that Instagram is
building a Snapchat competitor
. Last time the rumors started up, it turned out that Instagram was introducing its
direct group messaging
feature, not a self-destructing share feature. Now, the rumors are coming back, because Instagram accidentally outed a new feature called Bolt.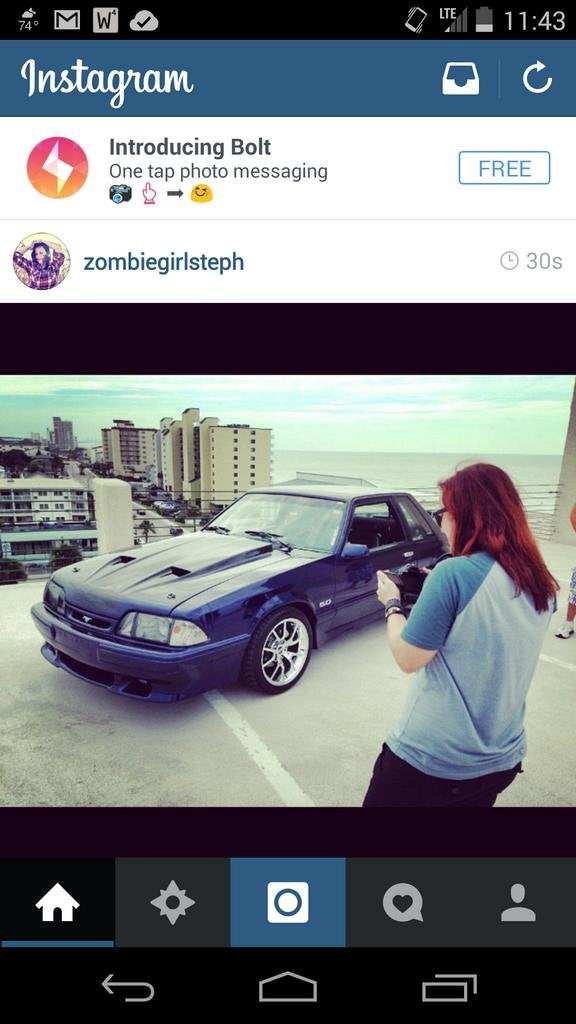 Apparently, a few users have been seeing a banner ad inside Instagram for Bolt, which is labeled as "one tap photo messaging", with a link that points to a nonexistent Google Play Store listing. So, it is pretty obvious that Bolt is planned to be a separate app from Instagram, but beyond that it is hard to say what the app will be. The early buzz is that it will be a Snapchat competitor, but there really isn't any evidence to support that idea.
The other bit of speculation regarding the Bolt listing is that it might not be a real app at all.
TechCrunch's
Sarah Perez thinks that Facebook might simply be testing banner ads with install links to be placed inside Instagram. So, it could be that we're getting a new app; Facebook simply might be testing ways to monetize Instagram; or, it might be something else that we can't predict. With luck, we'll find out soon enough.