Instagram update includes ability to edit typos
9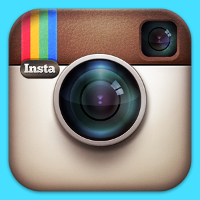 Instagram announced today, a couple of new features for users of its app. One new feature gives Instagram users the ability to edit a caption after a picture is posted. Previously, members had just two options when a caption they wrote contained a typo or a mistake. They could remove the entire post, or leave it alone. The latter came with the risk of being made fun of by other Instagram members. Starting today, you will find an
Edit
option in the menu under your image. All you need to do is click on it in order to fix your mistakes.
Instagram has also improved its
Explore
feature, which helps you find people that you want to follow. The Explore icon is now a magnifying glass. When you open Explore, you will see a pair of tabs, Photos and People. The former remains the same as it has always been, a grid that scrolls revealing pictures and video.
What has changed is the People tab, which now recommends other people whose Instagram account you might find interesting to track. The more engaged you stay with people you follow on Instagram, the longer you stay on the app. The longer you stay on the app, the more ads you view. And the more ads you view, the more money that goes into Facebook's vault.
source:
Instagram
via
TechCrunch