In the world of patents: Samsung < Apple < Zhizhen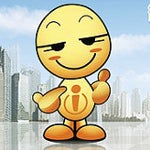 We're living in a strange world. One moment you sue someone for stealing from you, the next you're being sued by someone else for stealing from them. At least, this seems to be the case with Apple, who has recently achieved some victories in the court, managing to block the sales of devices like the
Samsung Galaxy Tab 10.1
and
Galaxy Nexus
, but has also
paid $60 million to ProView
for rights over the iPad name in China.
It looks like China may not be the hospitable place Apple expected it to be. Sure, we know that the Cupertino-based company sees China as one of the biggest opportunities for market growth, but it may soon have to pay another hefty sum, this time to a company called Zhizhen Network Technology, due to patent infringement. But who are Zhizhen and do they even have patents? It turns out they do, and they are suing Apple because of Siri, which, they claim, is infringing on their patent for a "type of instant messaging chat bot system", called Xiaoi Bot. Xiaoi Bot is said to be a relatively popular Siri-like service in China, which comes pre-loaded on some smartphones.
According to the available information about the case, what has made Zhizhen file the lawsuit was Apple's description of Siri, found on the official iPhone 4S web page. Since then, the description has been removed, but nonetheless, Apple may have to pay north of the $60 million it paid to ProView to settle this up.
Check out Xiaoi Bot in action:
via:
RedmondPie