Two enhanced Nokia 5.1 Plus models to be launched on February 7
20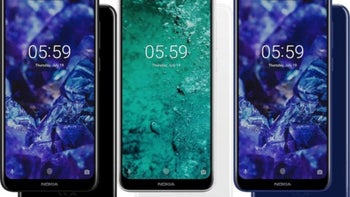 Initially introduced in China back in July, the Nokia X5 was later made available across the globe under a different name – Nokia 5.1 Plus. Now
HMD Global
, the Finnish company behind Nokia smartphones, announced two new Nokia 5.1 Plus variants will be launched on the market in just a few days.
The new
Nokia 5.1 Plus
phones will pack more memory than the original model, which comes with 3GB RAM and 32GB internal storage. Starting February 7, the enhanced Nokia 5.1 Plus models will be available for purchase online, while brick and mortar stores will get them on February 12, but only in India for now.
The cheapest of the two will feature 4GB RAM and 64GB storage, and it will sell for around $200, while the expensive one will come with 6GB RAM and 64GB internal memory, but it will cost $230.
We expect these prices to be higher in Europe due to VAT and other taxes, but not by much. Aside from the amount of memory, there are no other differences between the base Nokia 5.1 Plus model and the new ones.