Images of GDR3 and "Bittersweet shimmer" update for Windows Phone 8 are leaked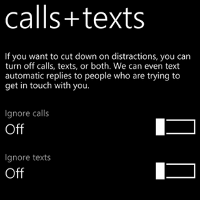 A
Nokia Lumia 920
developer model purchased on Craig's List, is providing a treasure trove of images relating to the upcoming GDR3 update for Windows Phone 8 users. Nokia users will be receiving the GDR3 update along with a Nokia update entitled "Bittersweet shimmer." The GDR3 update will indeed allow Microsoft to stuff upcoming Windows Phone modes with faster Qualcomm silicon, and also allows the resolution of the screen to hit the 1080 x 1920 FHD resolution that has been a feature on most top-shelf Android models (not branded Motorola).
Based on the screenshots taken from the phone, the update would allow Windows Phone users to close out apps on a multitasking window by clicking on an "X" in the upper right of the screen while the app's name and icon are shown below. Other screenshots show that users will be able to disable (love that combination of words) the accelerometer, locking the phone in the current orientation that it is in. Windows Phone 8 OS Build 10484 also includes a Driving Mode that offers users the option to turn off phone and texting capabilities so that you can do nether while driving.
Other features coming in the update, discovered from another source, will allow users to set up individual sounds for email, text, calls and reminders and restore over Wi-Fi if you have to reset your unit.
Microsoft is expected to push this out in November, and for now, you can check out the slideshow below with screenshots taken from what appears to be the real deal.
Screenshots from leaked GDR3 and Bittersweet shimmer update
source:
WPCentral