Google clarifies why CDMA Galaxy Nexus isn't supported as developer device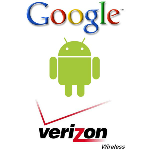 Earlier today, news came out that the Verizon Galaxy Nexus was
no longer listed on the Android Developer Devices
page and the page specifically said that "No CDMA devices are supported", but now Google has clarified why it had to remove the device from listings.
Apparently, the problem is a basic problem that "recent CDMA Android devices implement core telephony functionality in .apk files provided in binary form by the carriers." Essentially this means that CDMA requires an apk signed with a "platform key" provided directly from the carrier in order to be able to connect to the CDMA network to place calls or access mobile data.
Because of this, anyone building from the AOSP source code won't be able to add these keys (which are closed source). The Verizon Galaxy Nexus will continue to get updates, and will have an easily unlockable bootloader, but Google can't promise full support to developers, and wanted to clarify this in the documentation.