Next best phones from Samsung, LG, Sony and more will be at IFA 2017: here's what to expect
26
So, how do
you
plan on spending the days between September 1 and 6? At the beach, playing volleyball and drinking cocktails with umbrellas on top? Or maybe up in the mountain, becoming one with Mother Nature? None of that is on our agenda. Actually, we'll be in Germany once again for this year's Internationale Funkausstellung Berlin exhibit, better known as IFA.
The IFA 2017 tech show is set to kick off on September 1, and most of the world's top smartphone brands will be present at the event. Naturally, announcements will be pouring. Many of the world's top tech brands – Samsung, LG, and Sony, among others – will use the opportunity to show off their latest gear, and we already have an idea what to expect seeing from them. Allow us to loop you in.
LG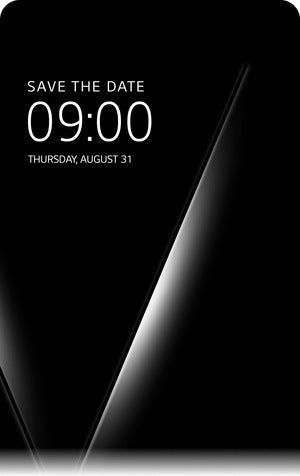 LG has something big to show us on August 31 – the new LG V30. Teasers are already giving us clues as to what to expect from this powerful new model, so check out the rumor round-up linked below to learn more.
For those not familiar, the LG V20 and V10, released in 2016 and 2015 respectively, were enthusiast-grade, high-end devices packed with stand-out features, such as a secondary display and premium audio hardware. This year's V-series model is shaping up as a more traditional, yet still highly capable device – lighter on the gimmicks, but heavy on specs and multimedia features.
Since LG's mid-range Q-series of phones is already official, we doubt that any other LG hardware of this class will make its debut at IFA 2017. Still, we're expecting the Q6, the Q6+, and Q6a to be present at LG's booth.
Samsung
Samsung has already officially unveiled the Galaxy Note 8, but the device is not yet available in stores, so we would be looking to learn more and spend some more time with the new phone.
Samsung has a press conference scheduled for August 30th, 2017 at IFA, where it is expected to unveil something different than a phone. One new model we're expecting to see is the Samsung Gear Fit 2 Pro, which would be a sporty fitness band similar to the Gear Fit 2. Although no rumors point at such a scenario, we won't be surprised if a
Samsung Gear Sport
also makes a splash at the show.
Rumor has it that Samsung is also going to announce a few mid-range phones with dual cameras in the near future. Said to belong to Galaxy C series, these could be devices tailored for the Asian market and as such might not be shown at IFA 2017.
In addition, Samsung could show us a new tablet at the show. Don't get too excited yet, as the slate is expected to be an entry-level model.
Sony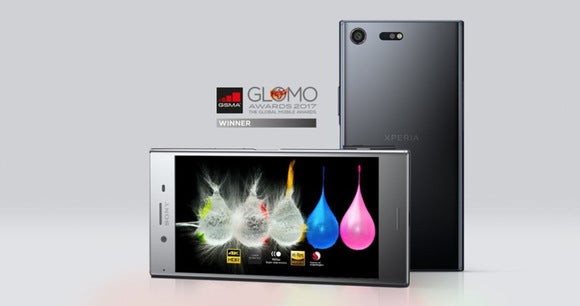 Just like LG, Sony has an August 31 announcement on schedule. During the event, we're expecting to see at least one new high-end, flagship-worthy Xperia smartphone – a possible successor to the Xperia XZs named Xperia XZ1. Additionally, Sony is believed to be readying a new smartphone named Xperia XZ1 Compact. This could turn out to be a physically smaller version of the Xperia XZ1, yet one retaining many of the latter's premium features.
Lenovo/Motorola

August 31 is surely going to be a busy day for us, as Lenovo is also hosting a press conference on that date. The event might not bring much news related to smartphones, sadly. Not long ago, the company teased its IFA 2017 lineup in a video that revolved around a mixed reality headset, as well as its Book and Yoga series, but not much else. Motorola handsets aren't likely to be announced.
Huawei
At last year's IFA, Huawei announced a couple of mid-range Android phones – the Huawei Nova and the Huawei Nova Plus. The Huawei MediaPad M3 multimedia-centric tablet also made its debut during the show. What is Huawei going to announce this year isn't clear, but it will be hosting a keynote on September 2. Huawei is expected to launch a Mate 10 high-end phablet in the coming months, but that is more likely to be announced in late 2017, not at IFA.
HTC
In the past, HTC has made smartphone announcements during IFA. The company is not going to be present at the trade show this year, but it might announce the hype around it to announce a new phone or two. It is believed that HTC is working on a mid-range phone boasting Edge Sense functionality.
Asus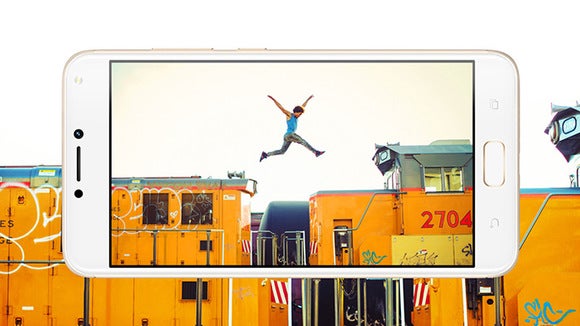 The Asus ZenFone 4V is already announced in Russia
Zenfone – that's the name of Asus's smartphone lineup, and its fourth generation is set to launch in the coming months. True, the mid-range Asus ZenFone 4V is already official in some parts of the world, but a global announcement of the entire ZenFone 4 series is still pending, and IFA could be the perfect stage. A total of five Asus ZenFone smartphones are expected to be announced soon, including a high-end ZenFone 4 Pro and a ZenFone 4 Max with an extra-large battery.
BlackBerry
Rumor has it that two new BlackBerry phones are in the works, codenamed Krypton and Juno. Word comes from Evan Blass, who is known for his solid track record of spot-on leaks. Nothing more is known about the two phones at this time, but our guess is that they could belong to the mid-range category, as BlackBerry's flagship, the KEYOne, has been out for only a few months. There have been no rumors pointing at their possible announcement during IFA, but that's not out of the question, seeing that TCL, BlackBerry's partner company in charge of developing BlackBerry phones, will be present at IFA 2017. Adding mystery to the matter, a recently published video hints at an IFA announcement without actually revealing if we're to expect a new phone at all.