Asus's ZenFone 4 series is now official, six new devices announced
6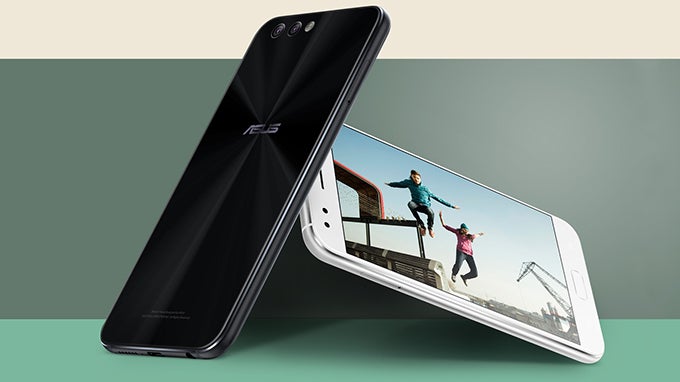 It's fair to say that Asus' ZenFone 4 series has had a bit of a rocky launch — following months of delays, it debuted semi-officially with a single device limited to Russia, after which we saw mostly radio silence from the company (plus a ton of leaks). But now the entirety of the lineup has finally been made official, and things are a bit wild.
You see, while most manufacturers out there would be content to announce only one or two devices at a time, Asus went in the exact opposite direction and showed off an impressive lineup of six different devices, spread across three series. There's the titular ZenFone 4, the ZenFone 4 Selfie, and the ZenFone 4 Max, each of which also gets its own Pro version.
But while the number of devices may seem a tad overwhelming, each of the series has its own purpose: the ZenFone 4 and 4 Pro are the "mainstream" devices, the Selfie and Selfie Pro are mid-rangers with a focus on the front camera, and the Max and Max Pro are mid-to-low-end phones with a large battery capacity.
However, all six devices share one particular quirk Asus seems to be quite fixated on this year: dual cameras. So without further ado, let's dive right in and see what all the fuss is about:
ZenFone 4 and ZenFone 4 Pro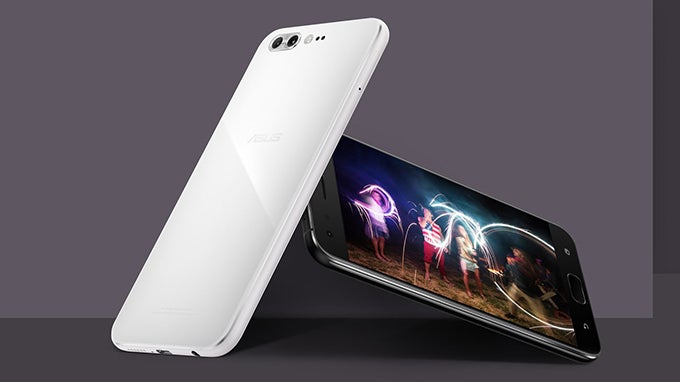 The flagship ZenFone 4 Pro
Asus has once again made the curious decision to bury its highest-specced smartphone behind a derivative name: last year we had the ZenFone 3 Deluxe, and now there's the ZenFone 4 Pro. But while its moniker might suggest otherwise, the device is actually quite an interesting one: it's powered by Qualcomm's Snapdragon 835, coupled with 6 GB of RAM and an impressive 3,6000 mAh battery.
Design-wise, the phone islooks pretty good, too, thanks to the modern, ultra-glossy finish — though its non-Pro sibling is undoubtedly prettier, thanks to the circular pattern etched on its back. Meanwhile, the front features a 5.5-inch, Full HD AMOLED display.
As for the regular ZenFone 4, it comes in two variants: a Snapdragon 630 one and a Snapdragon 660 one, with up to 6 GB of RAM and a 3,300 mAh battery. The display is almost the same as the one in the 4 Pro, except it's an LCD panel instead of an AMOLED one.
But the highlight of both devices are most definitely their cameras: both devices have 12 MP shooters on their backs, with the 4 Pro using the second sensor for 2X zoom, and the regular 4 opting for a 120-degree wide-angle lens instead.
ZenFone 4 Selfie and ZenFone 4 Selfie Pro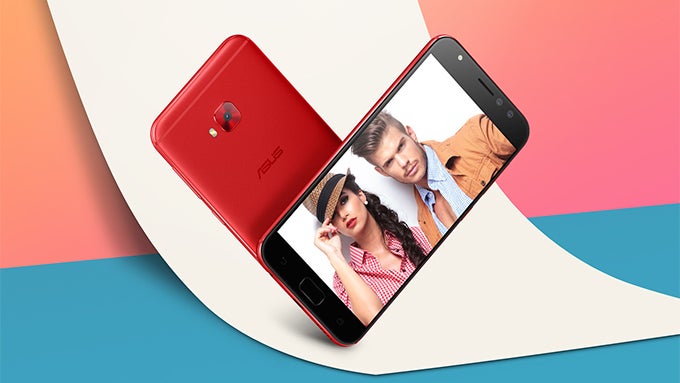 The ZenFone 4 Selfie Pro
Even though dual cameras are 2017's biggest trend, few companies have dared equip a device with such a module on the front instead of the back. And yet this is precisely what Asus is doing with both the Selfie and Selfie Pro.
The Pro comes equipped with an impressive-sounding 24 MP camera on the front (though the sensor is technically a 12 MP one), which also has the ability to take wide-angle selfies Asus likes calling "wefies" for some reason. The regular Selfie opts for a 20 MP shooter instead, but keeps the wide-angle option of its sibling.
Apart from that, though, both devices' specs are decidedly mid-range: the Selfie Pro offers a Snapdragon 625 SoC with 4 GB of RAM and a 3,000 mAh battery, while the Selfie has a Snapdragon 430 SoC instead. Both devices have a 5.5-inch display, with the Selfie Pro's being an Full HD AMOLED one, and the Selfie using an 720p IPS LCD one instead.
ZenFone 4 Max and ZenFone 4 Max Pro
For whatever reason, Asus decided not to show off the ZenFone 4 Max duo on stage, with the exception of putting them in a single slide in the beginning of the presentation. However, the company's website has detailed info on both devices, which we'll recap here.
The highlight here is undoubtedly the 5,000 mAh battery, which is present in both devices, though
some leaks have previously suggested
another, smaller variant with a 4,100 mAh battery instead. The regular Max is pretty much the same device
previously revealed in Russia
, complete with two different chipset options (Snapdragon 425 or 430), three different memory options (2, 3 or 4 GB of RAM), a 5.5-inch HD display, and a 13 MP dual rear-facing camera.
The Max Pro, however, doesn't seem like that much of an upgrade over its sibling: the main differences are the slightly upgraded 16 MP rear shooter, and the missing 4 GB RAM option.Almost everything else seems to be about the same (including the identical visual design), so we imagine that, in classic Asus fashion, the two devices won't be sold side-by-side in the same regions.
Price, release date, and expectations
But besides hardware, Asus also dedicated a portion of its presentation to software: it announced its in-house ZenUI will get a new, 4.0 version which will be based on Android O. The company promised it will release ZenUI 4.0 for both the ZenFone 4 and ZenFone 3 series.
The company also announced prices for four of the devices on stage, and they all seem to be quite good. The titular ZenFone 4 will start from $399 USD, while its Pro sibling will go for at least $599 . Meanwhile, the Selfie duo will go for $279 and $379, for the Selfie and Selfie Pro respectively.
But while we know the devices' prices, their release dates are a bit of an enigma. However, we do know that they will be launched in Asia first, and make their Western debut some time later. We'll keep you updated as we find out more.