I have a bunch of Motion Photos on the Galaxy S7 and no way to share them anywhere
23
This article may contain personal views and opinion from the author.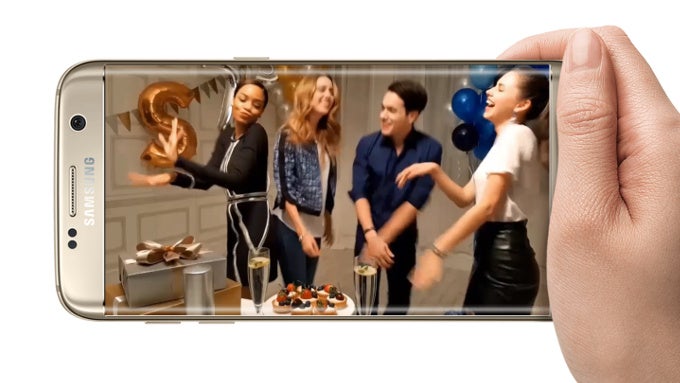 This is personal: I have used the Galaxy S7 and Galaxy S7 Edge for a couple of weeks, and every time I end up with either of the two, I take a ton of pictures. The camera is fast, it takes great images and with the
Galaxy S7 Lens Cover
, I find more and more occasions and interesting angles to quickly fire up the camera and capture a moment.
Samsung also has one signature camera feature in the S7 and S7 Edge that I might not need for every photo, but since there is no 1-click way to turn it on or off, I leave it always on. The feature is Motion Photos, and it has captured some very dear moments to me and makes them come back to life every time. Being able to relive those moments is something quite special: I wouldn't have thought to record a video in those moments, but those few seconds of video that the camera automatically captures right before freezing the frame mean a lot.
I wish I could share some of my Motion Photos with you...
And every once in a while I want to share those images to my friends or relatives so that they too can relive the moment and see it with that added motion.
And every time I end up disappointed: the problem is that there is no way to share Motion Photos for the world to see. At least not as a Motion Photo as it appears on your phone, one that is a photo with a motion element that you can playback (you do have the option to share them, but only as static images or as videos, but not the Motion Photo combination of the two).
...Unfortunately, there is no way to share Motion Photos online
The only way to see a Motion Photo in its original format is to own a Samsung Galaxy phone as the format is recognizable on Samsung's high-end models only. You cannot view Motion Photos in the Facebook, Instagram or Google Photos app.
In fact, we wondered what happens to a Galaxy S7 Motion Photo after it's shared. Does sharing it and deleting the device copy means that the Motion Photo's 'motion' part gets removed forever?
We tested by uploading a few Motion Photos to
Facebook
(using the share as image option). Those Motion Photos turned into regular, still photos on Facebook. What's worse was that when downloading those images back on our Galaxy S7 - either because of the Facebook compression or something else - those downloaded images displayed as a regular photo. If we had to rely on Facebook as an image back-up for Motion Photos, it would have destroyed the motion element to them.
Uploading a Motion Photo to Facebook means destroying the motion part
What about
Google Photos
? Big difference: images uploaded and then downloaded back still showed as Motion Photos with 'motion' that you could play back on our Galaxy S7, so the magic moment was not lost.
So, if you're running out of space on your phone and wondering for a place to conserve those precious Motion Photos, we definitely recommend using Google Photos and
not
Facebook. Alternatively, you can also upload them to a service like Dropbox or an external hard drive, as they also don't corrupt the original files.
The big issue, however, remains sharing. Apple has made some leeway, so that you can view its similar Live Photos directly in apps like Facebook and Google Photos, and we wish Samsung made similar progress with Motion Photos. Apple's solution isn't ideal: it requires an iOS 9 or later device to play back those Live Photos (and you can't play Motion Photos from a non iOS device), but it's better than nothing. And it's a shame that Samsung still has not worked out a solution: more than three months after the launch of the Galaxy S7 and S7 Edge, we still have no easy way to share Motion Photos - as Motion Photos, not videos that they are not - with the rest of the world.