Humor: Some Nokia enthusiasts have some fun at Samsung's expense
49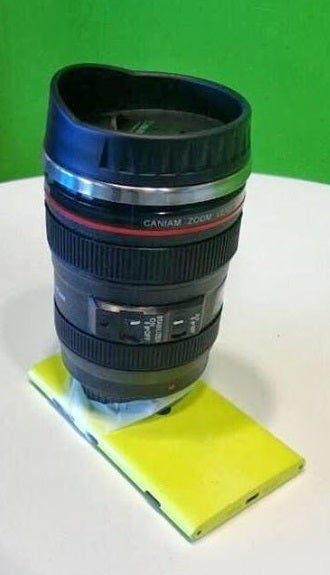 If one were to have an objective initial reaction upon seeing the
Samsung Galaxy S4 Zoom
, it might definitely be, "form follows function…by a mile."
Building upon the successful design of the Galaxy Camera, and the undisputed success of the Galaxy S line of smartphones, Samsung has given us the Galaxy S4 Zoom, a 16MP camera with a phone attached to it.
We saw an equally audacious venture from Nokia last year with the
PureView 808
, though no one would compare its form factor to that of the S4 Zoom. However, with a properly equipped
Nokia Lumia 920
, one could draw such a comparison. The gang at Nokia News had a little fun and clearly went through many, many
minutes
of development to show the world their answer to the Galaxy S4 Zoom. Of course it is lacking a xenon flash, but it looks like it would be equally (or more so) uncomfortable in your pocket.
Of course, comparing the Samsung Galaxy S4 Zoom to the
Nokia EOS
would not be fair, as the latter device is clearly on a mission to ensure that form and function co-exist peacefully.
source:
Nokia News
(Google+)
Recommended Stories