This could be why Huawei has been more innovative than Apple
28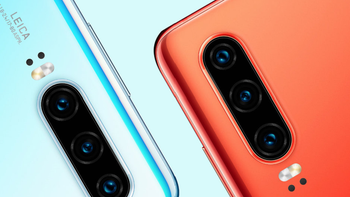 Despite being considered a national security threat in the U.S., Huawei remains the largest supplier of networking equipment in the world. In the U.S., Australia, Japan and New Zealand, wireless providers are not allowed to use the company's gear for building out their 5G networks. That's because the company could be forced to gather intelligence (in other words, spy) on behalf of the communist Chinese government if requested to do so.
With countries making up 40% of global GDP fine with their carriers employing Huawei's networking equipment for the next generation of wireless connectivity, the company is spending big bucks on research & development (R&D).
According to Bloomberg
, Huawei spent $15.3 billion on research last year, twice the amount it coughed up five years ago. Among the top ten companies in the world based on R&D spending, only one has committed cash for this type of spending at a faster pace than Huawei. That would be Amazon. Huawei's research budget rose 149% from 2014 while Amazon's rose 210% over the same time period.
In fact, Huawei was the fourth largest company in terms of R&D last year, trailing only Amazon ($28.8 billion), Google parent Alphabet ($21.4 billion) and Samsung ($16.7 billion). Apple was seventh on the list after spending $14.2 billion in 2018. Looking at it another way, Huawei spent 14% of its revenue last year on research, second to the 16% of gross spent by Alphabet. Samsung's R&D spending in 2018 equaled 8% of its top line figure, and for Apple it was 5%.
Heavy spending on R&D leads to innovations

Some of these figures could explain why Huawei is expected to become the largest smartphone manufacturer in the world by next year; last year it shipped over 200 million handsets placing it third behind Samsung and Apple. Fueled by its heavy spending on research, the company has had some innovations that other smartphone companies have copied. For example, the
Huawei P20 Pro
was the first phone to sport a triple camera setup (since surpassed by the five cameras on the back of the
Nokia 9 PureView
), and the
Mate 20 Pro
carried a Reverse
Wireless Charging
feature that allowed the phone to be used like a wireless charging pad. This is something Samsung copied for the new
Galaxy S10
line (it's called PowerShare) and the 2019 Apple iPhone models (possibly the OLED units only) are expected to offer the same feature. And perhaps not as important as other smartphone features, when Huawei introduced gradient finishes for its P20 line last year, other manufacturers quickly offered their new models with the same look.
Sometimes though, trying to be too innovative backfires. The
P30 Pro
includes an AI-driven feature called Moon Mode designed to allow users to shoot close up pictures of the moon using the P30 Pro's hybrid zooming capabilities. However, a researcher recently alleged that
the phone adds images from previously published photographs of the moon
to fill in areas that did not come out in a user's snapshot. Which only proves that if a company spending a lot of money on R&D shoots for the moon, some times it will fall short.
That Huawei is playing a huge role in the creation of 5G networks in so many countries upsets the U.S. government. The faster data speeds that 5G provides will help stimulate many economies and create new businesses and services that we can't even think about right now, including the use of driverless cars. The company denies putting any type of back door into its gear that could send information to the communist government. And while that might be true, another huge concern is that once 5G becomes widespread, Huawei could shut all of these networks down at the direction of Beijing.