Huawei says it has no interest in buying Nokia
34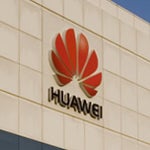 Refuting a report in Tuesday's Financial Times which said that it would be
open-minded
to an acquisition of Nokia, Huawei said on Wednesday that it was
not interested in a purchase of the Finnish based handset manufacturer
. The denial came from Huawei's vice president for external affairs, Bill Plummer, who was responding to a comment made by Richard Yu, the head of Huawei's consumer business.
Yu told the
Financial Times
that the Chinese based manufacturer was considering an acquisition along the lines of a
purchase of Nokia
. The executive said that such a purchase has some synergies, but that it would be all up to how willing Nokia would be to enter into such a deal. Being a company
rumored to have involvement in espionage,
Huawei might talk a good game about acquisitions, but many countries are not going to be open to having a telecommunications firm acquired by a company rumored to have connections with the Chinese government.
Nokia's shares initially soared on Tuesday on word of Yu's comments. The stock at one point traded at $4.12, up from $3.69 on Monday, before closing at $3.86 for a 17 cents, or 4% gain on the day.
source:
Reuters