Huawei open to acquiring Nokia, but calls Windows Phone "weak"
99+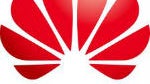 Huawei is definitely serious about continuing to grow, and Richard Yu, chairman of Huawei's consumer business group, thinks that one good way to do that would be through acquisitions. Yu has always been particularly media savvy and he showed it again today in an interview with the
Financial Times
where he said that Huawei is "open-minded" to purchasing Nokia. That alone is a good way to capture some headlines, of course, he went on to imply that if there have been talks with Nokia, they are still very preliminary:
We are considering these sorts of acquisitions; maybe the combination has some synergies but depends on the willingness of Nokia. We are open-minded.
So, obviously there's no way to tell if Nokia is just as "open-minded" to a deal, especially since the Finnish manufacturer is in a quite lucrative partnership deal with Microsoft that some say has Microsoft paying Nokia $1 billion a year to build for the Windows Phone platform. And, Yu is not very positive on Windows Phone:
Whether Windows Phone [will be] successful is difficult to say – it has a very small market share. [Windows Phones] are weak but still require a licence fee. That's not good. Android is free.
Yu also predicts that the smartphone market is going to consolidate to about 3 or 4 companies, and he certainly would be counting Huawei in that, and we would assume Apple and Samsung as well. Given the market share of Apple and Samsung alone, it is certainly possible, but we definitely don't like the idea.