Huawei product designers arrested and charged with espionage for giving intel to LeEco
15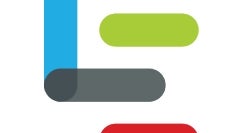 While it's not talked about often, industrial espionage is rampant in the mobile technology business. Competing fairly and sensibly can only get one so far in a field this challenging, saturated and fast-paced. So if one is to go about sneaking into their rival's backyeard, they best not forget the number one rule of espionage – which is "don't get caught!"
Sadly, it seems six product designers at Huawei forgot this most important rule while leaking confidential data to fellow Chinese firm LeEco. The latter has been making headlines with its efforts of selling its affordable smartphones in the U.S. at competitive prices while working on stuff like smart bycicles and electric cars, among many other things.
Huawei has already pressed charges against the alleged snitches. Meanwhile, LeEco denies receiving information from them and bounces the topic back to another pressing matter. Huawei insists that LeEco stole 2 technological patents for an antenna design and a children's smartwatch from them. The alleged informants' recent arrest is another drop of bad blood between the two.
Recommended Stories