Huawei founder and CEO says his company does not need the U.S. in order to survive
47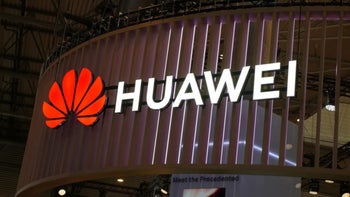 Huawei's placement on the U.S. Commerce Department's Entity List preventing it from accessing its U.S. based supply chain, was expected to be a crushing blow to the fast-growing Chinese manufacturer. And while there is no denying that the ban has had a small impact on the company's international sales, Huawei has benefited greatly from a renewed sense of patriotism in China as consumers there see Huawei as the victim of U.S. bullying. Last quarter, according to Canalys,
the firm saw shipments of phones inside China rise an incredible 66% on an annual basis
. That gave it 42.4% of the Chinese smartphone market, well ahead of Vivo's 17.9%.
When this year just started, Huawei had targeted shipments of 300 million handsets for all of 2019. That might have been enough for it to take the title of "world's largest smartphone manufacturer" away from Samsung. But Huawei revised its forecast and now hopes to ship 270 million units for the year, only 10% less than originally forecast prior to the ban. This year,
the firm has delivered 200 million smartphones to date
; in 2018, the company shipped a total of 206 million handsets. In other words, Huawei continues to grow smartly despite efforts from the U.S. to slow it down.
"We can survive very well without the U.S.," says Huawei's 75-year old founder and CEO

As the world's largest networking equipment manufacturer, Huawei has also been under attack by the U.S. as the Trump administration has asked allies not to use its gear to build out 5G networks. But as it turns out, the U.S. government has been unsuccessful in trying to get a stateside tech company to compete with Huawei in this business line. Both Oracle and Cisco told administration officials that it would take too much time and cost too much money to build an American challenger to Huawei in this segment of the networking market. A trial balloon was floated with an interesting idea; suppose U.S. companies licensed the Chinese outfit's intellectual property? In an interview
published today by the Wall Street Journal
, Huawei founder and CEO Ren Zhengfei said that he has yet to be approached by a U.S. company about this idea. Ren says that the offer is a sincere one and believes that U.S. firms, with Huawei's IP, could overtake Huawei itself in networking equipment after just three years.
The executive said in the interview that "We can survive very well without the U.S.," something that Huawei has proven. And unlike the head of his company's consumer group, Richard Yu, who believes that Huawei could be used as a bargaining chip by the U.S. during trade talks, Ren doesn't see Huawei being removed from the Entity List. "We don't expect the U.S. to remove Huawei from the Entity List. They may as well keep us there forever because we'll be fine without them." Ren doesn't see Huawei as part of any U.S.-China trade negotiations because "we have virtually no business dealings in the U.S. There has been no confrontation with the U.S." To illustrate the latter statement, the company's founder says that if President Trump were to visit Huawei now or when he leaves office, "We would certainly give him a warm welcome."

Huawei was placed on the Entity List because the communist Chinese government is lawfully allowed in the country to demand that the company spy on its behalf. That has led to rumors about backdoors inside Huawei's devices and networking gear that are ready to send information to Beijing. The company and its executives have repeatedly denied these allegations and during the interview with the
Journal
, Ren did so again. He also reiterated a previous comment he made insisting that
if asked to spy by the Chinese government, he would turn them down
. And in response to a question about whether it was possible that some of the firm's 200,000 global employees could be spying, he responded, "We don't allow for violations. If there were any employees that did such a thing, they would be severely punished." He also stated that his company has no access to the data that flows through its phones and equipment. "Just like automobile manufacturers, we only sell equipment," Ren said. "Carriers build pipes and ensure information flows smoothly through the pipes, while we produce the iron sheets on top of the pipes. What could we do with iron sheets?"
There is one U.S. company that Huawei wants to do business with again

Huawei is still buying some American components, says Ren, but is doing so through offshore factories owned by U.S. firms. And it also has received a couple of breaks recently when
TSMC said that it would not give in to pressure from the Trump administration
and stop manufacturing chips for Huawei, which is the foundry's second-largest customer after Apple. And U.K. chip designer ARM Holdings reversed a decision it made earlier in the year when it stopped shipping to the company because of some original American technology found in its chip architecture.
There is one U.S. company that Huawei would love to do business with again and that is Google. There is no workaround that would allow Huawei to license the Google Play services version of Android which includes core Google apps like the Play Store, Search, Maps, Gmail, YouTube, and others. While using the AOSP open-source version of Android and its AppGallery storefront doesn't matter inside China, it does become a factor when selling its phones outside of its home country. And there will be a point at which the manufacturer's shipments inside China start to cool off.