Huawei defies US trade ban, ships 200 million smartphones in record time
40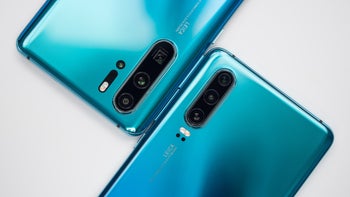 Despite the US trade ban, Huawei's momentum in Europe and other international markets has remained largely unaffected. This, combined with exploding sales in China, has helped the company ship 200 million smartphones in record time this year.
Taking to
Twitter
earlier today, Huawei announced that it reached the incredible milestone on October 22. This is quite monumental when you consider it took the company 64 extra days to achieve the same milestone last year – it exceeded the goal on December 25 – but is perhaps most impressive when compared to earlier years.

Two years ago, the company was celebrating the fact it had shipped 100 million smartphones by the end of September. Similarly, almost three years to the date in October 2016, Huawei had just surpassed the 100 million mark while in 2015 it didn't exceed the latter until December.

The China-based brand has undoubtedly had an incredible few years that have slowly positioned it as Samsung's closest rival, but recent developments unfortunately mean Huawei's future is pretty uncertain.

The US trade ban means the company can no longer launch smartphones with Google's services. In China, this isn't really a big deal, but globally it'll undoubtedly be detrimental for Huawei's smartphone business. And unless something changes in the near future, the brand's shipments will likely start to decline soon as its range of devices ages and newer offerings appear from rival brands.
Recommended Stories