The arrested Huawei executive was using Apple products primarily, released documents show
24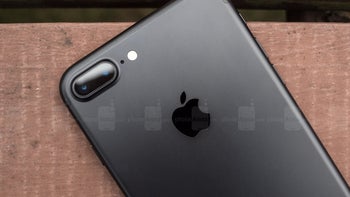 Huawei is no stranger to PR blunders and it seems that they always involve Apple in some way. First, Huawei's brand ambassador, the actress Gal Gadot, was caught praising her phone from Twitter for iPhone. Then, tweets on the company's official account showed up,
posted from iPhone
again, which resulted in employees from Huawei's marketing department
being demoted
. It seems that the integration of Apple products is reaching the very top of Huawei's hierarchy.
Late last year, Canadian authorities
arrested Huawei's CFO, Meng Wanzhou
, in Vancouver, over charges pressed against her in the US. Just recently, a list of the items that were seized by the police was posted on Twitter by
@theBreaker.news
and it shows what devices the Huawei executive was using on a daily basis at the time of the arrest. You probably know where this is going, but let's take a look at the list anyway: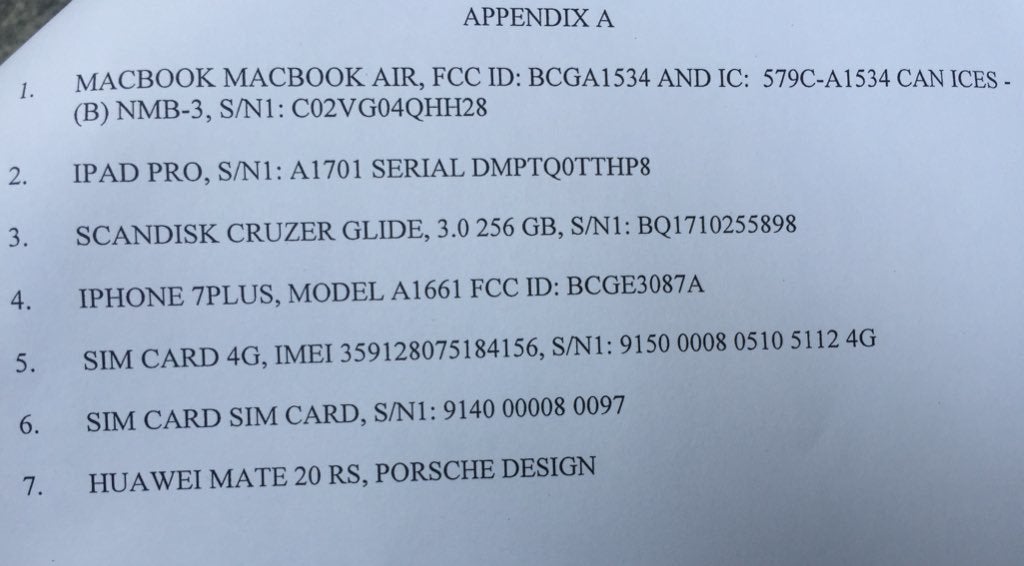 There were three Apple products in possession of the CFO: a MacBook Air, an iPad Pro and an iPhone 7 Plus. Meanwhile, only a single Huawei device appears on the list, the special edition Huawei Mate 20 RS Porsche Design. If you're only familiar with Huawei's product lineup, the company is making not only smartphones but also tablets under the MediaPad line and laptops called MateBook (note the name similarities between the competing products). Despite that, it seems the executive is more comfortable using hardware made by Apple.
Granted, the iPhone being a 7 Plus indicates that the Mate 20 was Mrs. Wanzhou's daily driver and the iPhone was just used for its convenient connection with the other Apple products. Others might see it as a 2016 iPhone being comparable to a 2018 Huawei smartphone. And if we have to go all tinfoil hat over this, we should remind you that Huawei's troubles with the US Government are mainly because of spying allegations. One could assume then that the CFO is using Apple products to avoid her communications being sent to the Chinese Government. Those are just speculations, of course, it's unlikely that we'll ever find out the real reasoning behind her choice of gadgets.
It should be noted that while Huawei does have similar devices to the Apple ones hardware-wise, it can't replicate the same software experience. Apple has total control over its iOS and MacOS while Huawei has to work with what Google and Microsoft have to offer, which limits flexibility when it comes to software.
This justifies the choice to some extent, plus Huawei wasn't planning on having its CFO arrested and its personal devices revealed to everyone. Still, we're sure this information will be used as ammo in plenty of Apple vs Android arguments. Just what we needed...