U.S. can't compete with Huawei says company executive
60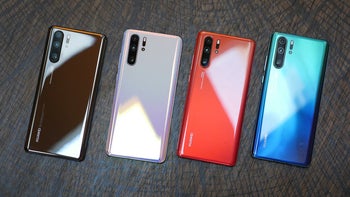 After years of being told that it was a national security threat by U.S. lawmakers worried that the communist Chinese government will force the company to gather intelligence for it, Huawei has had enough. Unverified talk that its products contain back doors ready to be a conduit for secret information sent to Beijing, and watching as
U.S. officials try to get allies not to use its 5G networking equipment
has Huawei executives ready to fight. Rotating Chairman Guo Ping
told CNBC today
that the country is dragging its name and reputation through the mud because the U.S. can't compete with the company.
If Guo is trying to win over U.S. officials, he is going about it the wrong way. The executive said that the U.S. has a "loser's attitude," which to President Donald Trump will be like a red flag waved in front of a bull. Huawei has already ruffled some feathers in the administration by suing the U.S. over a law that bars the country's governmental agencies from using Huawei equipment. The chairman admits that the actions taken by the U.S. have "troubled" the company, but says that it is up to customers to decide whether or not to buy its phones and networking equipment.
"Countries that choose to work with Huawei will gain an advantage in the next wave of growth in the digital economy."-Guo Ping, rotating chairman, Huawei
Despite not having a partnership with a major U.S. carrier, Huawei managed to ship over 200 million phones last year, placing it third globally after Samsung and Apple. This year, the company expects to surpass both of those rivals to take the top spot. Earlier today, we told you that in 2018
Huawei generated over $100 billion in revenue for the first time
, led by the 45.1% gain in sales for the division that manufacturers smartphones. Its networking equipment business suffered a year-over-year decline, possibly because of the scare put into foreign carriers by the U.S. Still, the company remains the top provider of networking equipment in the world.
Huawei equipment is also banned in Australia, and this week the U.K. came close to doing the same thing. Despite being worried about the risks that Huawei's 5G gear poses to British wireless providers, the U.K. decided against banning its networking equipment in Britain.