Huawei admits its response to P10 and P10 Plus memory chips controversy was arrogant
18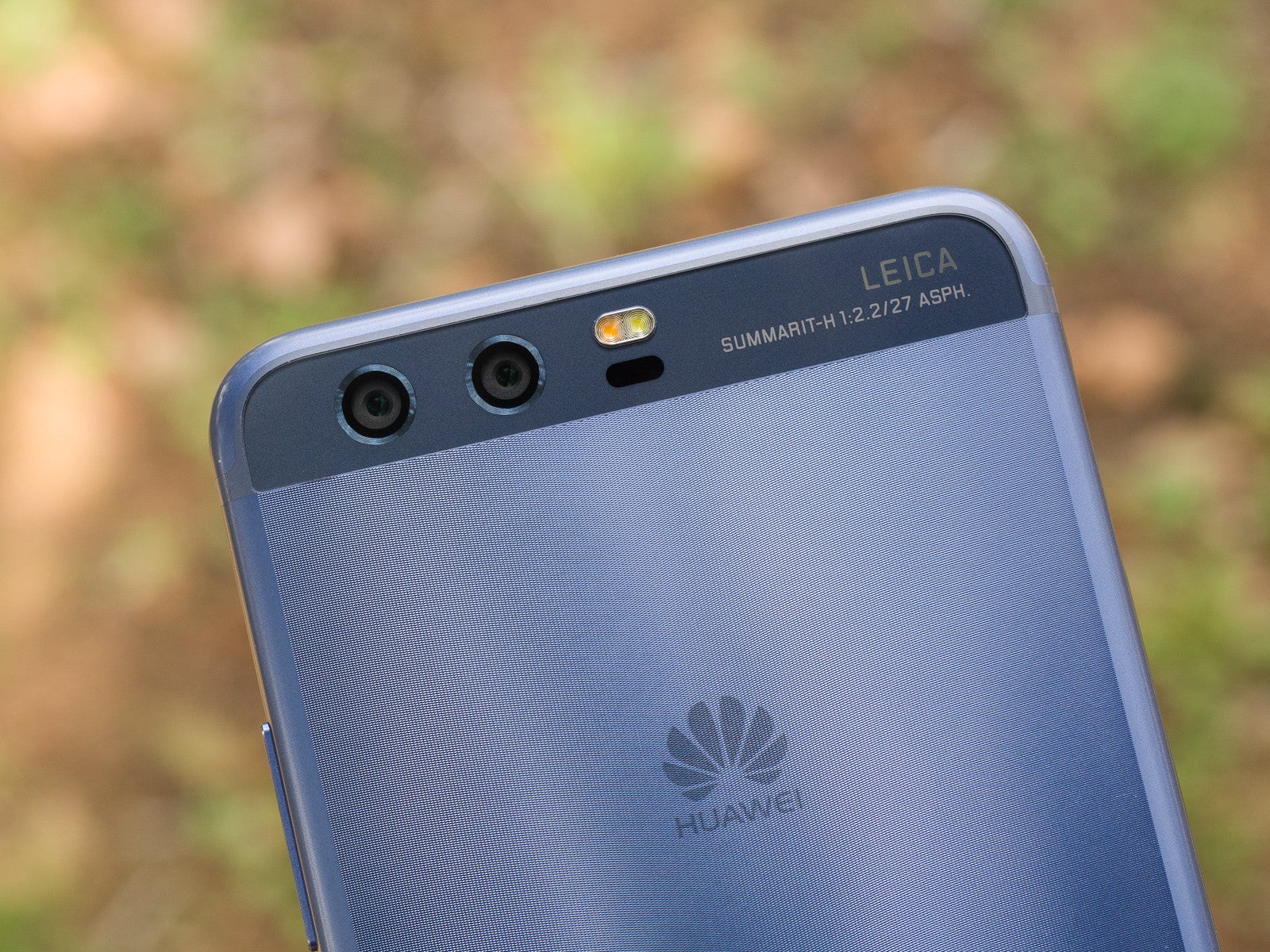 In a letter to employees, which was later published on Weibo, Huawei's mobile chief Richard Yu admitted the company's response to the memory chips controversy was arrogant and completely inappropriate.
If you've been following our news feed, then you already know that
Huawei uses different memory chips
inside its P10 and P10 Plus flagships, which provide different performances.
The Chinese company tried to address consumers' complaints with an official statement that claims the experience shouldn't be impaired due to the use of different memory chips because its engineers made the necessary adjustments to prevent that.
Still, AndroBench tests of various memory chips included in the
Huawei P10 and P10 Plus
shown that performance is different depending on what type of memory the smartphones pack.
In the letter mentioned earlier, Richard Yu admits the company's answer to the controversy was arrogant. He also refers to the issue as a "wake-up call" that offered Huawei a "profound lesson" as to not cut corners when it comes flagship products.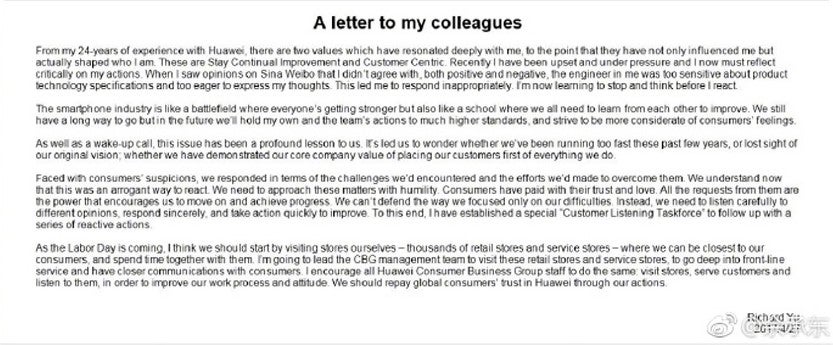 Huawei plans to form a "customer listening taskforce" led by Yu, which will be visiting retail stores and service centers to spend time with consumers. Moreover, Huawei's mobile chief promised his company will "strive to be more considerate of consumers' feelings" in the future.
However, the Chinese handset maker did not mention anything about possible compensations for
P10
and
P10 Plus
users or a product recall.