Huawei P20 (Huawei P11?) rumor review: triple cameras, Face ID, bezels begone
5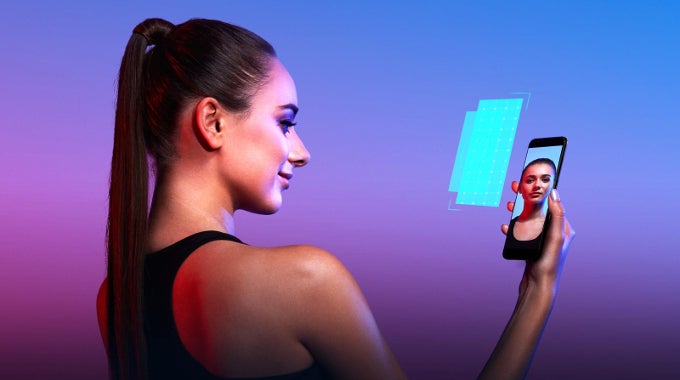 MWC 2018 is drawing near and we are soon about to drown in an avalanche of brand-new smartphone models. But let's not complain — we are, in fact, excited about all the cool new tech we are about to finally see, after months and months of leaks and rumors!
Among the slew of new smartphones, we
are expecting the Huawei P20
(a.k.a. Huawei P11, the successor of Huawei P10) and while the handset might not be available in the USA from the get-go, it will certainly pack some interesting hardware, according to rumors. Some of it might even go on to be on Honor's flagships since that's Huawei's sister brand.
So, what do we expect to see on the Huawei P20? Let's dive in!
Contents:
Three variants?
The 2017 Huawei P10 was available in three different variants — the "regular", "mainstream"
Huawei P10
flagship, the slightly bigger, slightly more powerful
Huawei P10 Plus
for the poweruser crowd, and the slightly smaller, slightly less-powerful
Huawei P10 Lite
for the budget-conscious.
According to some leaks, we will see yet another trio, but the Lite variant will be gone. Instead, the report claimed we should expect
a Huawei P20, P20 Plus, and P20 Pro
. Allegedly, all three will have the triple camera and powerful hardware. The Plus will be a larger version of the regular P20, while the Pro will go all-out on bezel-shrinking madness and may even have a notch over its display, a-la iPhone X.
It's also expected that all three phones would have the extra elongated display design. Leaked benchmark results suggested
a weird ratio of 18.7:9
, but hey — they all got weird when they decided to drop the 16:9 standard. The screen resolution for the regular P20 was listed as 1,080 x 2,244 pixels in said benchmark, which would be FHD+. We expect that the other two phones will be pushing the QHD+ limits, which would mean a resolution of 1440 x 2992 if our calculations are correct.
Where would the fingerprint scanner sit? According to the leaked designs, the Huawei P20 and P20 Plus will have their home button pad on the front, right under the screen. We've already seen Huawei cater to those that like a front-facing fingerprint scanner with the Mate 10 — despite the phablet having rather slim bezels, the manufacturer still managed to mount a slim button on its chin. The Huawei P20 Pro is supposedly going to omit the chin and forehead completely, so there's absolutely no room for the scanner on the front. Leaks put its reader on the back, just below the camera module.
Update:

Recent rumors say there's no Huawei P20 Pro, but there is a Huawei P20 Lite, keeping in line with last year's trio of variants.
Huawei P20 family - codenames and colors

Huawei P20 - "Emily" - Ceramic Black / Twilight
Huawei P20 Plus - "Charlotte" - Ceramic Black / Twilight
Huawei P20 Lite - "Anne" - Midnight Black / Klein Blue / Sakura Pink

— Roland Quandt (@rquandt) January 27, 2018
Hardware news surrounding the upcoming Huawei handsets have been scarce, save for that one leak that said the Huawei P20 and P20 Plus would be powered by the home-made
Kirin 970
SoC, while the P20 Pro would rock a slightly upgraded Kirin 975.
This doesn't sound too outlandish — the Kirin 970 is Huawei's latest high-power SoC, which happens to come with its own Neural Processing Unit (NPU) dedicated to AI tasks. It's built on a 10 nm process, has 8 cores, and is capable of hitting 2.8 GHz of clock speed, so it's definitely s powerhouse to consider. When Honor (Huawei's sister company) launched the View 10 with the same Kirin 970 chip, we got a glimpse at what the phone's AI is capable of, when powered by the dedicated NPU — the camera's auto mode can scan a scene 33 times per second in order to pick the best settings. Microsoft praised the chip's ability to translate languages and has developed a special version of Microsoft Translate, exclusive for the View 10 (and, we assume, for the upcoming Kirin-powered flagships). Additionally, the phone will use its smart algorithms to actively tune battery usage and to enhance user experience with suggestions and notifications, once it picks up on your daily routine. The NPU will also have an SDK for 3rd party developers, so they can further enhance their apps.
As far as RAM goes, leaksters say all three phones will have 6 GB of RAM and a starting storage of 64 GB. We still wouldn't be surprised if the regular Huawei P20 turns up to "only" have 4 GB of RAM — that's plenty enough by today's standards, and it would make more sense that the poweruser-oriented Plus and Pro would be the devices that get the over-the-top hardware.
A trio of cameras, a high-resolution selfie snapper

A bunch of leaked posters give us hints of what to expect
The mysterious triple camera module is, sadly, still shrouded in secrecy. Well, almost. According to the rumor mill, Huawei is still working with Leica in developing their snappers. We've also heard that the rear camera would have a trio of lenses, placed in a row next to each other, and be capable of taking imagery with a resolution of 40 MP. Now, does that mean we'd have a 40 MP sensor under each lens, or will that resolution be achieved by combining multiple sensor data? We don't know, but we are leaning towards the latter. Huawei is no stranger to combining the imagery from its two lenses in the previous flagship — P10 — in order to achieve a sharper image, which leads us to the next point.
Leaksters also threw around the term "5x Hybrid Zoom", which essentially means that the Huawei P20 would be able to simulate 5 times optical zoom by digitally manipulating and stitching together data from its different sensors (no cropping involved, at least up to the 5x level). The P10 does this, but only up to 2x zoom, so that's a refinement of the technology.
The frontal camera has also been reported to have an insane resolution — how do 24 MP selfies sound to you? We are not sure what to think of this report — it's either a fluke or Huawei has managed to develop a really good beautify feature to touch up some embarrassingly detailed selfies.
Wait! The most important question: will it have Face ID?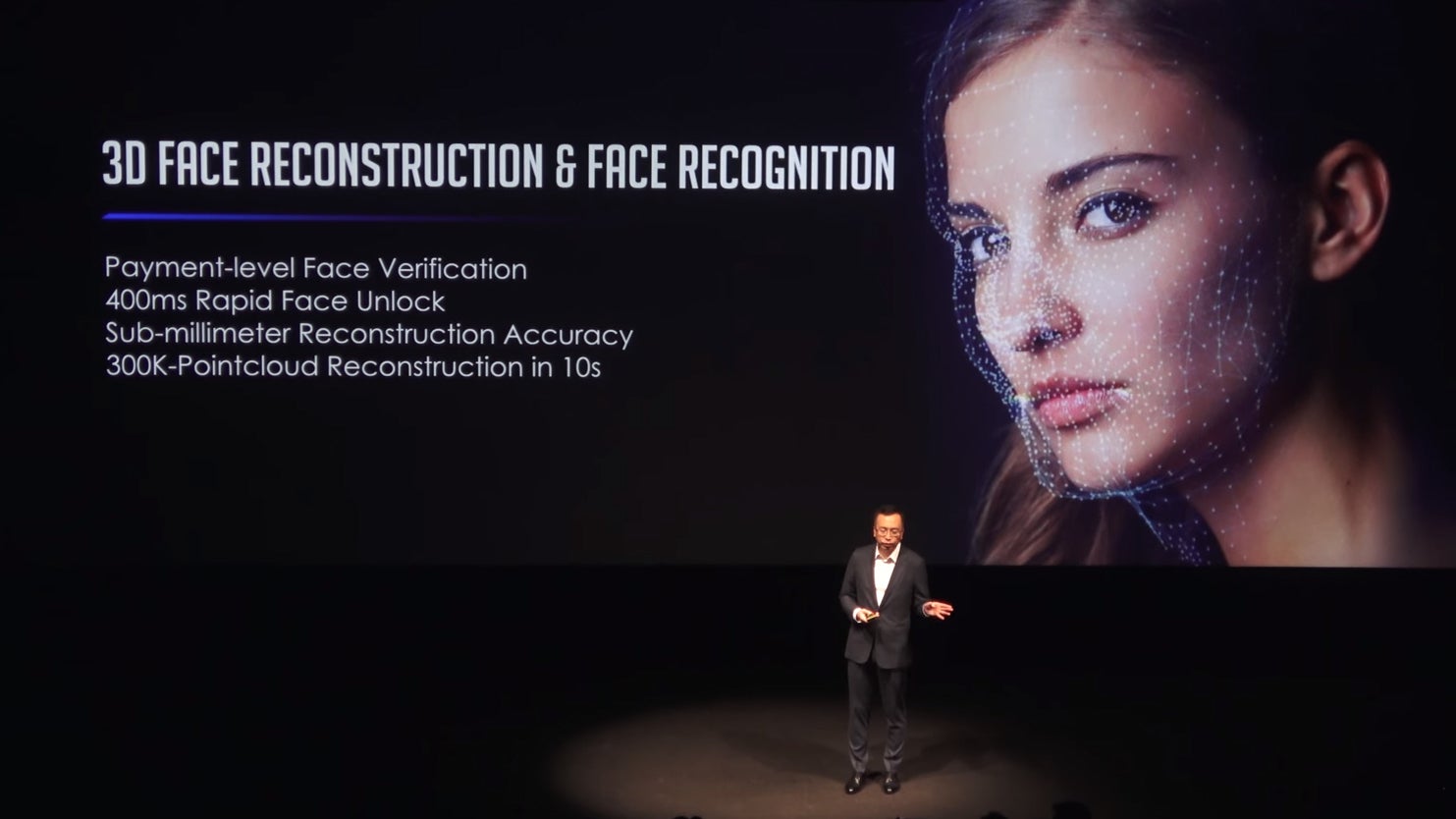 Huawei has already demonstrated
its own face unlock module
at the end of last year. The problem? The working prototype was almost as big as a bar of Kit Kat — not a piece of tech you can stick in a thin smartphone.
It's called the Point Cloud Depth Camera and it was shown off at the announcement event for the Honor 7X and Honor View 10. And no, we were not making fun of it for its size — it's definitely justified when one sees how well it can map a 3D scan of a person's face. Go ahead and check it out in the video below, you can see the reconstructed face at about 1:45 in — pretty impressive.
Now, given the complexity here, the company may or may not have the tech ready for primetime. However, since the rumors for the Huawei P20 Pro do claim that it may have "an iPhone X-style notch", we may just see this on the top-of-the-line phone.
Fear not, if the tech doesn't make it to the Huawei P20, it might have a chance to be on board the next Huawei Mate — the high-powered line of phablets that the company launches near the end of the year.
Expectations
As you can see, Huawei has done a great job at keeping things under a shroud of mystery. In this day and age, leaks pop up and spoil the surprise on a daily basis and while we do have some idea of what the news Huawei flagships would be about, there are still plenty of unanswered questions.

We are definitely excited to see whether that triple camera is actually a thing and why the company would have three lenses on there. Are we going to get normal, wide-angle, and telephoto? Macro? Or some software wizardry that needs the image from three separate sensors to blow our minds in some way? We'll have to wait and see!