Huawei P11 may feature a camera that rivals Apple's TrueDepth system on the iPhone X
8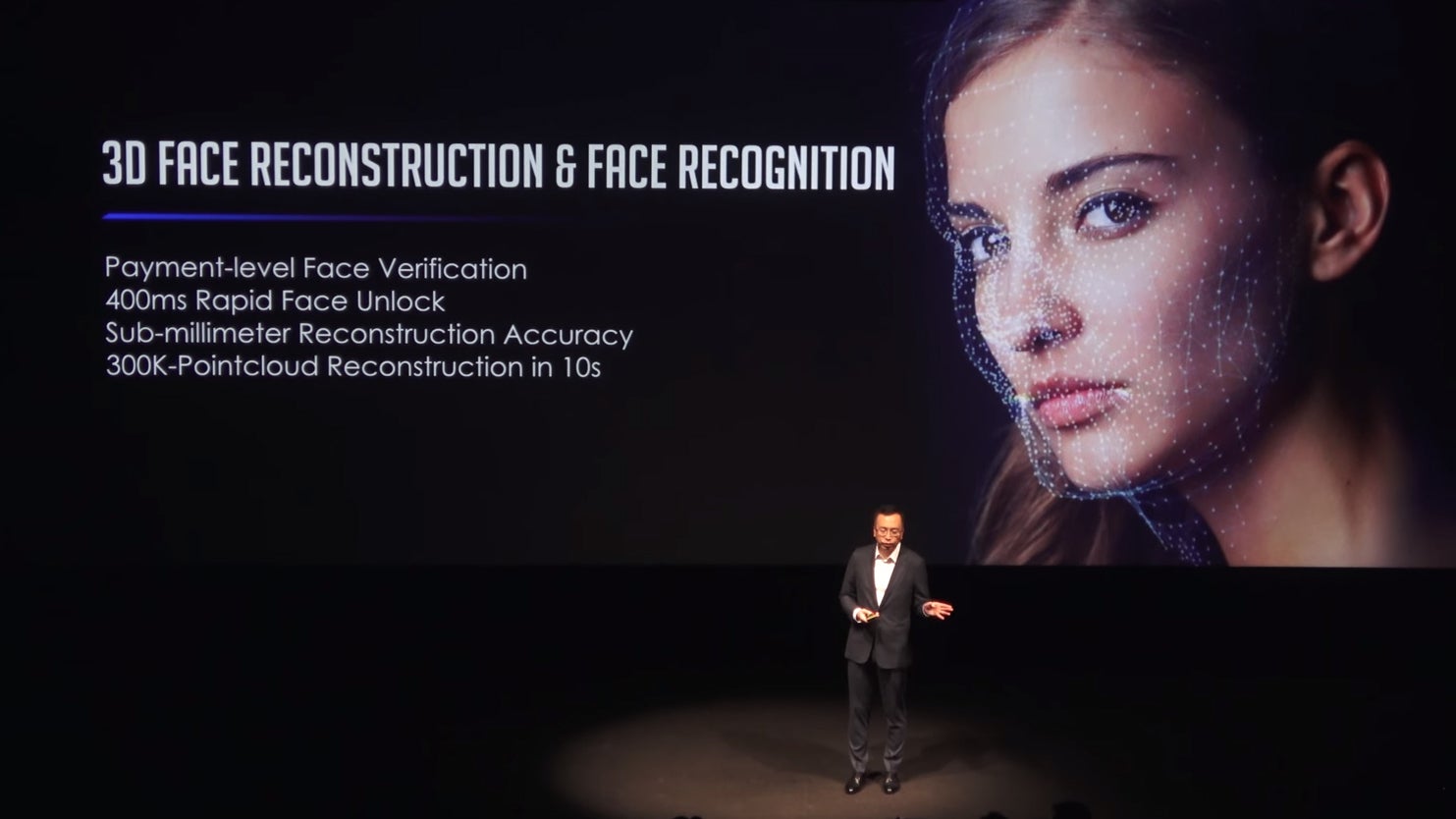 Earlier this month, a set of leaked
promotional images allegedly related to the Huawei P11
, revealed that the phone may feature a triple-lens camera setup with a monstrous resolution. After that, a report emerged, suggesting that Huawei's next flagship may also sport an
iPhone X-style notch
, which may also house a new tech similar to Apple's TrueDepth camera solution.
At the launch event for the Honor 7X and Honor View 10, Huawei showcased a new 3D camera dubbed the
"Point Cloud Depth Camera."
The new technology was demoed in the form of a an add-on device plugged into a Huawei Mate10, but it may very well be integrated into the Huawei P11, claims Italian technology website
NotebookItalia
, which recorded the footage from the Huawei "Max Your View" event in London.
In the video, Matthew Leone, an Honor Device engineer, showcases the camera by doing a quick 3D scan of his face with fairly impressive results, considering the speedy capturing process. The
Point Cloud Depth Camera,
not unlike Apple's TrueDepth camera, employs a near-infrared emitter that casts a light grid made up of thousands of "points" onto your face, so as to determine its shape.
If the P11 does indeed sport an iPhone X-style notch, it would be a good opportunity for Huawei to justify it by housing a new depth camera in it. However, the official unveiling of the P11 is still a ways off, so we can't be certain. After all, LG has had an
all-in-one iris scanner and front-facing camera
sensor for quite a while now, and we still haven't seen it implemented in one a phone.