The Huawei Mate 20 & Mate 20 Pro could take low-light photography to the next level
10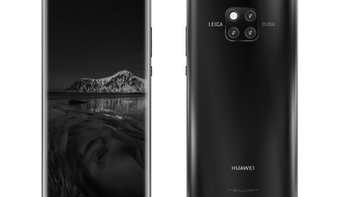 Alleged Huawei Mate 20 Pro render
The Huawei P20 Pro undeniably produces some of the best images when it comes to smartphone photography, especially in low-light scenarios. With the upcoming
Mate 20 series
, however, the brand will be taking things a step further by introducing an updated version of its technology.
As many of you will already know, the
Huawei P20 Pro
includes a main 40-megapixel camera. This was combined earlier this year with a new technology called Fusion Light. Essentially, it gave owners the option of saving photos a full resolution or creating an improved version at just 10-megapixels which essentially combined 4 pixels into just one. This software trickery is what gives Huawei's devices a big advantage in low-light scenarios. But with the Mate 20 series, the company will be introducing a slightly modified version called "FusionMind."

The overall concept of the tech is the same – it will still combine multiple pixels into just one – but this time around it will be paired with Huawei's AI. On the P20 Pro, users had to choose between saving images at full resolution or at 10-megapixels. With the help of artificial intelligence, though, this process will be automatic, with the software now deciding which file to save depending on each scenario.
All in all, it's fair to say that
the Mate 20 Pro
is shaping up to be one of the best devices when it comes to mobile photography and, depending on who you ask, it may even be considered the best overall. However, the device will certainly face some tough competition once it hits the market from the likes of LG's V40 ThinQ and
the Google Pixel 3 series
, so it'll remain to be seen how they all compare.