Huawei Ascend D Quad coming to Europe in October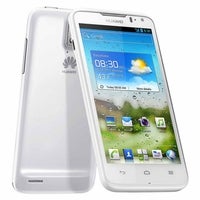 If there is one thing that smartphone aficionados don't like, that is to be given a glimpse at a super cool, top-of-the-line smartphone and then having to wait for ages before the said device actually hits the market. Sadly, that is what's going on with the
Huawei Ascend D Quad
, which we first saw
over four months ago at MWC
.
Huawei's first quad-core smartphone will be released in August
, reports
The Inquirer
, but only to customers in China. The smartphone's release on the European market is currently being planned for October of this year.
For those who need a refresher, the Huawei Ascend D Quad has a custom-made quad-core processor ticking at 1.2GHz, a 4,5-inch 720p display, and an 8-megapixel camera. The battery inside it has a capacity of 1,800mAh, and for those of you who don't find that enough, a model known as the
Ascend D Quad XL
with a 2,500mAh battery is coming as well.
All in all, the Huawei Ascend D Quad will be a late arrival to the quad-core party, although it was once touted as the world's most powerful smartphone. It will be facing tough competition, yet who knows, it might not be that bad of a pick after all, as long as it carrier a decent price tag.