How tweet it is: Tweet added to Oxford English Dictionary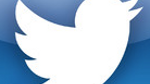 The Chief Editor of the Oxford English Dictionary, John Simpson, announced that "tweet" has been added to the dictionary as both a
verb
and a
noun
. Normally, a word has to be around for ten years before it is considered for inclusion in the OED. Simpson, though, said that use of the word to denote a message sent via Twitter "
seems to be catching on
".
The word "tweet" itself dates back as far as 1851 when it was first used as a description of a bird call. The definition of tweet now includes "
to make a posting on the social networking service Twitter. Also: to use Twitter regularly or habitually
." Ironically, the Oxford English Dictionary included the word "retweet" back in 2011, two years before the acceptance of "tweet".
So kids, now that "tweet" is a noun or a verb, don't be afraid of using it in your reports. And if your teacher takes off points for using the word incorrectly, just pull out a new copy of the Oxford English Dictionary and let her catch up with the times.
Tweet as a noun in the Oxford English Dictionary
source:
OED
via
AllThingsD