How to weigh stuff with the iPhone 6s or 6s Plus using the 3D Touch display
12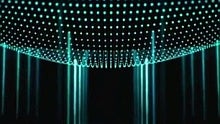 Apple's new pressure-sensitive screen technology that made a cameo with the
iPhone 6s
and
6s Plus
is aptly named
3D Touch
. Unlike the
Force Touch
tech on the Apple Watch, the 3D Touch screen functionality of the new iPhones can distinguish between light, medium, and hard taps, allowing for inventive new ways to interact with your apps and games. The so-called Peek option that can preview emails in your inbox, for instance, requires a medium touch, while pressing harder calls the option titled Pop, and it will open the message itself.
The extra layer of capacitive sensors takes milliseconds to measure minute changes in the distance between the cover glass and the backlight, and then iOS reacts according to the pressure applied. There is one more element added to the usual screen-plus-cover-glass setup, though, and it is a state-of-the-art taptic engine that responds to your presses with subtle feedback, so you know you are doing something with your presses. All that jazz accounts for new ways to interact with your phone, and, since the 3D Touch APIs are open to developers, major apps like
Instagram
or games like
Warhammer,
are being updated with the iPhone's pressure-sensitive screen in mind.
There is one option to weigh things on your iPhone 6s and 6s Plus that doesn't involve an app that can be banned later, though, as it is directly a web-based service. Here's what you need to do if you want to weigh stuff on your phone without attracting black helicopters over your head:

1. Fire up the Safari browser on your iPhone, and key
pltarun.github.io/scale
in the address bar;
2. Place a conductive object, like a spoon, on the screen of your handset, and tap the "Tare" button, so that the service can measure the weight of the container you are using (i.e. the spoon);
3. Now place the stuff you actually want to weigh in the spoon or other conductive container you are using, and then watch how the web-based 3D Touch scale displays its weight automagically. Alternatively, you can just place a conductive object like an apple, too. Don't overdo it, though, as the pressure-sensitive screen can only withstand a finite amount of pressure that corresponds to about 12 ounces (337g), so don't try to measure your cat with the iPhone, and expect credible results. Also, bear in mind that the weighing will be approximate, so it might show different values each time you measure, but it will be close enough to wow friends and family;