Instagram allegedly testing direct sales system, iPhone app might use both 3D Touch and Apple Pay
3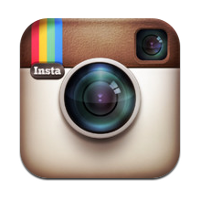 According to a recent report, Instagram is in the process of test-driving many features of an updated shopping system. The highlight among these features appears to be a new ad delivery method that uses the 3D Touch pressure monitoring system on the Apple iPhone 6s and iPhone 6s Plus.
It wasn't long ago that Instagram launched a Shop Now button, but the Facebook-owned company is said to be actively looking into a more immersive shopping experience. According to this new report, Instagram is testing out a system that allows the user to complete purchases without leaving the main Instagram app.
Allegedly, Instagram is also testing a feature that would allow those running the latest iPhones to cycle through a range of different product variants. The ability to browsing through different color versions of a product by varying the pressure applied to the display could be one possible implementation the 3D Touch-driven Instagram shopping feature.
The cherry on the cake is the fact that Instagram plans to integrate Apple Pay into the equation. This is the piece that holds everything together, as it would allow for a much more effective checkout system: instead of typing away at passwords, credit card numbers, and a ton of other data before checking out, customers will be able to tap the fingerprint sensor embedded in the home button.
As much as quicker checkouts are convenient to the customer, they are obviously a godsend for online retailers. The report, quoting an ad agency insider, says that some publishers are excited about being able to deliver multiple offers packaged in a single ad slot:
Force touch gets interesting, because instead of quickly tapping Shop Now to buy this one thing, you can choose from two or three offers. It makes for more frictionless shopping.