How to use your fingerprint scanner to log in any website (Android)
23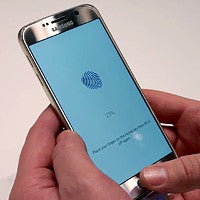 Ah, the plethora of passwords that we have to remember for all of the websites that have inevitably become a part of our lives. Social media, emails, blogs and forums, photo hosting sites, and what ever else – there are dozens of them. Thank goodness for Chrome auto-fill settings, right?
Yeah, sure, but there are probably at least a couple of login credentials that you don't feel comfortable to have automated by Chrome. Some users give in to the convenience of being able to enter said sites with just a tap, but there's usually a constant dread hanging over their heads whenever they leave their phone unsupervised. Others disable auto-fill for said places, but then are stuck with having to log in manually every time. By now, a lot of users have their important passwords set to something really long, so the latter method can be a pain.
Well, how about utilizing that fingerprint sensor you have on your phone? Yes, yes you can. With an app called LastPass, you can keep all of your login data locked behind a simple fingerprint scan and make your logins a bit less bothersome. Check it out below!