How to pimp your LG G2 with the all-new flat Optimus interface from the G3
23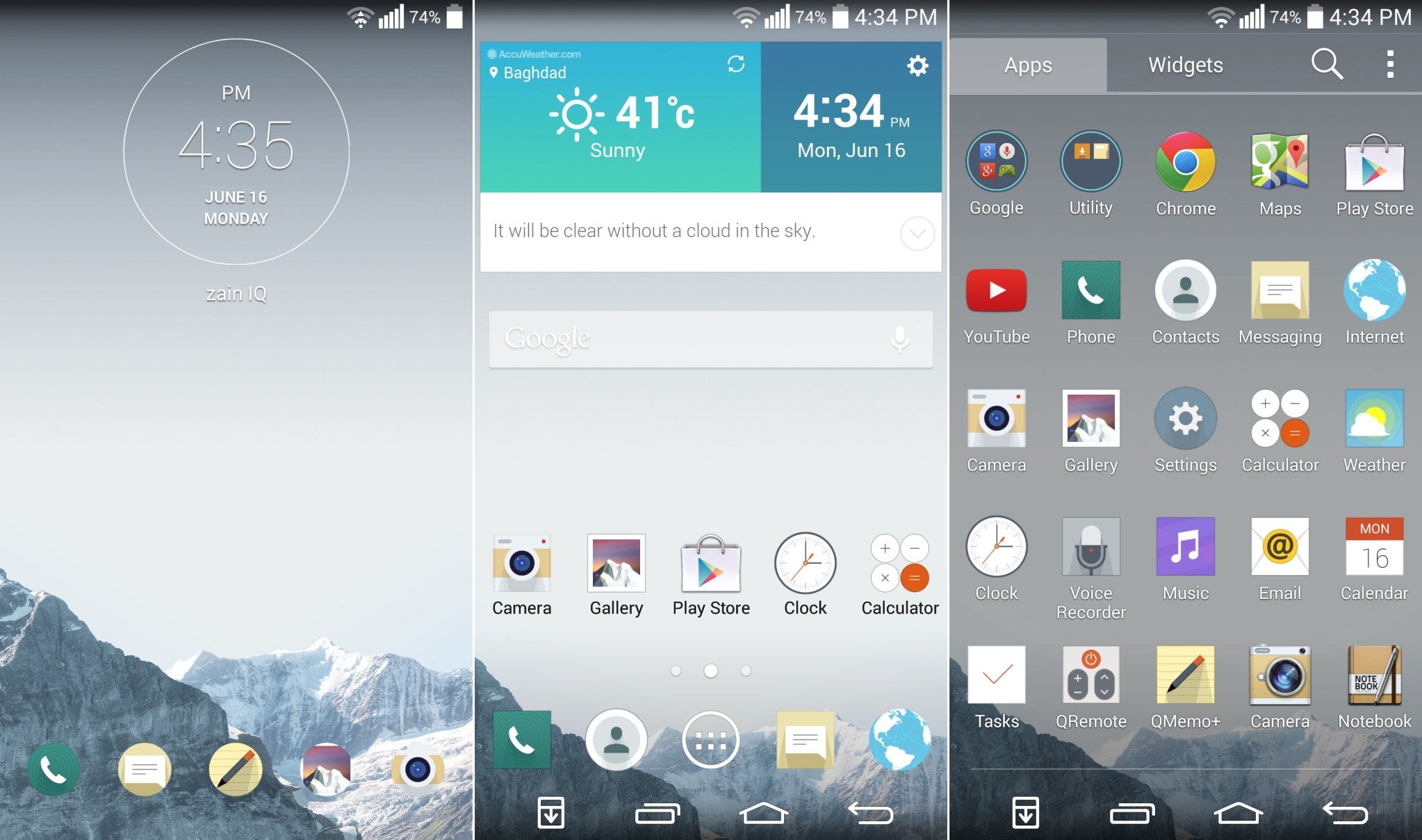 Like every self-respecting phone maker these days, LG also ditched the flashy, colorful and multidimensional icons and menus of its Optimus overlay, for a flat and clean, minimalistic interface. The
LG G3
is the first phone that carries the new Optimus UI, and
LG even went to great lengths
, explaining why such a simple and clean interface makes more sense from a usability point of view.
We have to agree that the new Optimus UI is an enormous improvement over the aging and cartoonish previous versions, like the one you can find on the G2. Even after the KitKat update, its UI remained almost the same - very rich in functionality, but with a look and feel of those midrange launcher you can grab from the Play Store in droves. Did you know, however, that the new G3 interface has already be ported to the G2 by developer OptimusRs? Yep, if you don't mind tweaking your handsets, you can get the exact look and features of the new G3, plus a number of extra improvements, like the ability to record 4K video, and use the Magic Focus trickery. As you may have guessed already, there's a new LG G2 custom ROM in town, called the Optimus G3 ROM, and it will bring the above goodies to your G2 in a jiffy. Here's how to install it:
1.
Root your LG G2
, if you haven't done this already. Be forewarned that rooting may void your warranty, prevent you from installing OTA updates, make you bold, and other assorted problems, at least until you roll it back. Check out a brief video tutorial on rooting the G2 if you encounter problems.
3. Do a full reset of your G2, including wiping your internal storage.
6. That's it, you should now have the flat and simple, yet feature-rich G3 interface on your G2, breathing new life in LG's last year finest. This ROM is based on the Korean F400 version, but it's been cleaned up from the Korean carrier apps, bloatware, and deodexed. You also get the LG G3 Camera 4K And 120FPS with Magic Focus, plus more camera tweaks. In addition, there are 13 unlock effects, new themes, ringtones, wallpapers, and notification sounds, so it's actually an improved version of the G3 interface, right on your G2.