How to make international calls with your smartphone on the very cheap
12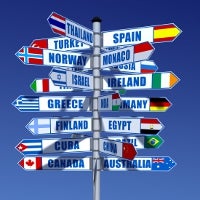 We recently had to call abroad for more than a few minutes on the go, and, you know, met with the wireless bill the hard way. So what's a cheapskate, who doesn't want their hard-earned cash to fulfill their carrier's otherwise noble network investment program to do?
Why, check the
VoIP apps
that use your phone's Internet connection, of course, and we don't mean just the usual suspects like Skype and Google Voice. In fact, there are quite a lot cheaper alternatives out there, which work just fine, so we thought we'd spare you the endless Android Market or App Store scouring.
We picked three apps, out of the six or seven we tried, which were a pretty good value for the money, and we show a few of their international calling rates in a table below, compared with the Skype and Google Voice stalwarts. Bear in mind that we were only interested in the cheapest rates we could find to call our buddies abroad, not their messaging functions or social networking integration, or any of those perks, although some do have those as well.

The prices are in
US cents per minute to a mobile phone in the respective country
, as landline calling is pretty cheap across the board with all apps. We threw in one fairly exotic destination like Madagascar just for comparison's sake. The prices reflect those a casual international caller would be interested in, ones without any monthly or annual subscriptions, just loading ten or twenty bucks is enough to get you started.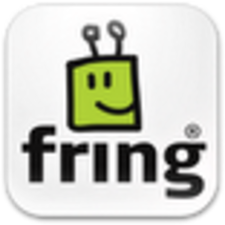 Well, as far as
cheap international calling via your smartphone
goes, our hearts went to Fring, with FooCall the runner-up. Fring's rates are unbelievably cheap, beating the competition in the vast majority of cases, and we found call quality to be pretty stellar, not inferior to Skype or Google Voice in any way. Fring also has apps for iOS, Android and Symbian, and allows four-way video chat too as an added bonus, but we digress from our cheapskate motivation.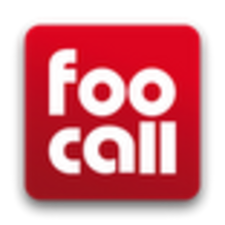 The prices of FooCall are also very low, save for some exotic locations, plus it adds Windows Phone to the list of supported platforms, as well as BlackBerry and Symbian, and has a free trial. It also maintains local call numbers in many countries, so you can use a local PAYG card or another phone, and still take advantage of the cheap rates in your account, even without an Internet connection.
Tribair is pretty affordable, too, but we experienced some hiccups and hanging with its Android app, for example, and the app was not nearly as polished as the others. It gives you a small amount to try it for the first time, so you can check it out for yourself to a destination that interests you.
There you have it, a way to blabber from the couch with your buddies or relatives abroad without blowing up your phone bill, and we found the data consumption for those calls to be pretty low as well, if you are using your monthly data cap instead of Wi-Fi. If you've found something else worth mentioning in terms of price/voice quality/reliability ratio, by all means share in the comments below for all of us dealhunters to try out.