How to liberally minimize and maximize text size on your iPad, iPhone, or iPod touch
4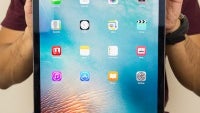 Are you unhappy with iOS' default text size for some reason? That's okay — you can change it in so many increments, you are bound to settle upon a text size that fits your ideal notion of how large a menu entry should be!
In addition to the default text adjustment slider, which lets you shrink and grow the text across a few designated levels, you can also make use of two little known options lurking within iOS to get even more text size adjustment freedom.
In this brief tutorial, we'll show you exactly that — how to conquer text size on iOS and forget about letter proportion problems forever and ever. All you need is a little time and an iOS device running version 8 and later!
Also read:
Recommended Stories