How to change screen timeout on Apple iPhone 6s (iOS 9 tutorial)
8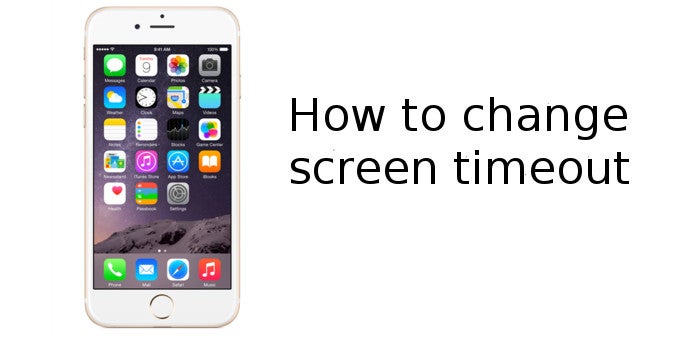 The Apple iPhone 6s family of devices is the most successful commercial launch in the history of smartphones with no contest in sight, but when it comes to dealing with the settings on iOS, you might find yourself a bit perplexed.
iOS settings can be confusing
While other operating systems like Android have taken strict control over the settings panel bringing order to all available options, iOS settings are still a bit of a mess, often carrying obscure names that make it hard to find and switch toggles.
One such feature that you might want to fine tune is screen timeout: the time it takes for your iPhone screen to shut off after you've stopped playing around with the device. Changing the amount of time between the last touch and the automatic shut down of the screen sounds like a setting that should be in the Display tab, but it is not and it is hiding by the somewhat obscure auto-lock name.
How do you find it and change it? Follow the simple steps right below, and you'd be done in no time.