How to deal with iPhone 6/6 Plus lag and stutter (iOS 9 tutorial)
67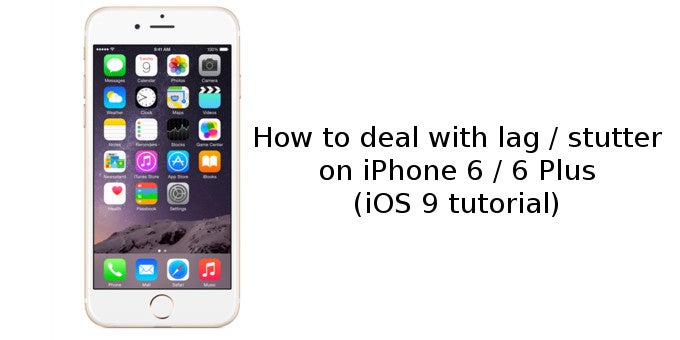 Apple has long been synonymous with great user experience: the company has always taken pride in its exorbitantly high customer satisfaction ratings, but one particular aspect of its most popular product - the iPhone - has been frustrating in the past couple of years.
Ever since we got the great-looking iOS 7 design and visual overhaul with gaussian blur and transparency all over the place, it seems that every now and then a little stutter creeps in the otherwise commendably fast iPhone experience.
Reduce transparency to deal with lag on iPhones with iOS 9
And if you are using an iPhone 6, or even worse, the iPhone 6 Plus, updated to the newest version of iOS 9, you surely must have noticed that there is quite a bit of annoying lag and stutter in some key places like the multitasking app switcher and the Spotlight search.
Is there any way to get rid of it? Well, Apple says that it knows about the issue and has been hard at work on a fix in an upcoming iOS 9.2 update, but you can do something simple to reduce the issue with your current version of the platform. The secret trick is to simple 'reduce transparency', a move that will take away a bit of the visual flare of iOS, but will help get rid of that stutter to some degree. Follow the few simple steps below to deal with lag on the iPhone 6/6 Plus (you can of course use the same if you want smoother performance out of the new iPhone 6s and 6s Plus, but there the issue does not appear to be so noticeable).