How to have your Wi-Fi automatically toggle on and off as you enter and leave your hotspot locations (Android)
15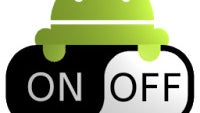 Having to turn the Wi-Fi of your Android handset on and off whenever you walk in / out of your hotspot areas is always a drag. The latter also adds a layer of annoyance if the user hasn't deactivated the "Wi-Fi networks found" pop-up, which will always greet them when they unlock their phone after they've left the apartment / work place / coffee shop.
Some manufacturers have added various solutions – for example, Samsung's handsets have a setting, which will toggle the Wi-Fi at specific hours of the day – presumably, the hours when the user leaves and re-enters their home. However, this is far from an ideal solution. Sony's Xperia handsets will remember the locations of a user's hotspots and turn the Wi-Fi on / off when the device enters / leaves an area. Now, this latter one sounds a bit better.
Fear not, though, if you don't own a Sony handset – as the Play Store have solutions that add such a functuonality to any Android handset. So, for this guide, we picked up Smart Wi-Fi Toggler, as it's pretty easy and straightforward to use. Check out the slide show below for a step-by-step.