How to get most Pixel-exclusive features on other Android phones
4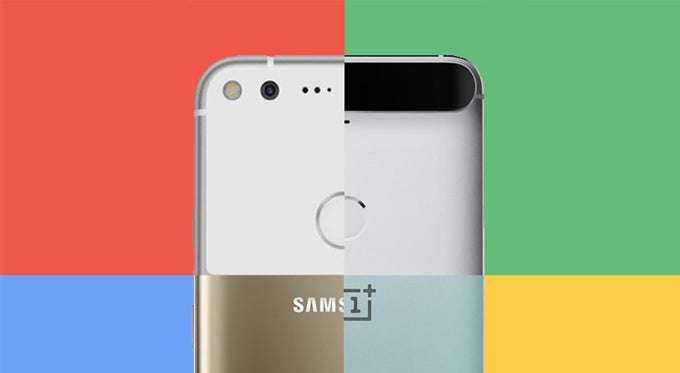 With the Google Pixel and Pixel XL's official launch just around the corner, the Android world is abuzz with excitement. The Pixels are the Big G's first in-house developed, Google inside and out smartphones, and as such they are packing a slew of exclusive features, which won't be coming to any other devices anytime soon. Well, not officially, at least, but that's Android we're talking about, folks! There's always a way!
Whether you're looking to get your hands on the new Pixel Camera app for more granular control over your photographic endeavors, or on Google's much-touted Assistant of the future, or even on some sweet wallpapers and tips for theming your phone to look more like a Pixel, we've got you covered with this guide!
That Pixel look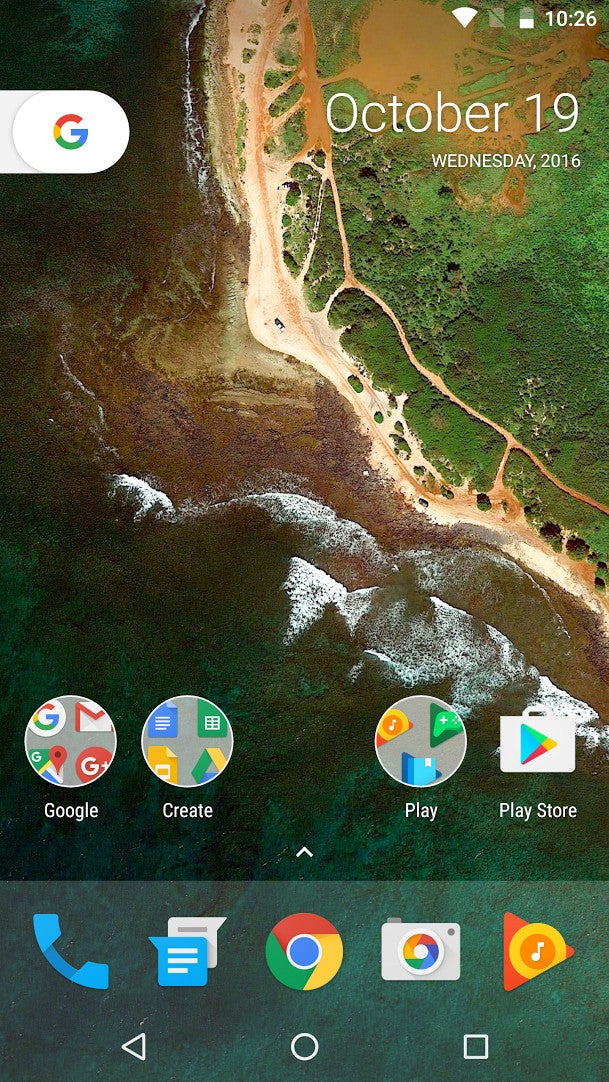 Pixel Launcher looks fresh, but is limited in functionality
With the introduction of Google's new phones also comes a brand new launcher, aptly named Pixel Launcher, which sports a revamped pull-up app drawer, round icons for Google apps, and a new search bar widget, among other things. If you want to try Pixel Launcher, you can get it
here
, along with the new Google wallpapers app and a heap of hand-picked backgrounds to start off with.
Do keep in mind, however, that this launcher, as cool as it may look at first sight, is very limited in options and functionality, especially if you're coming from something as advanced as Nova. That's precisely why we are going to quickly go over how to get that Pixel look on Nova Launcher in a few easy steps.
First off, you want the dock to have a semi-transparent background, which can be achieved by going to Nova Settings > Dock > Dock Background > Color, and selecting "white" with a transparency of about 80%.
Next, you want to make the app drawer accessible by swiping up from the dock, or, if you ask us, from anywhere on the home screen. This can be done by going to Nova Settings > App & widget drawers and checking "Swipe to open". If you want to be able to open the drawer by pulling up from anywhere on your home screen, you'll need to assign a custom gesture to this action, which can be done by going to Nova Settings > Gestures & inputs > Swipe up and selecting "Home" (Note: you need Nova Prime to use gestures). To get the new Pixel Launcher search bar, simply go to Nova Settings > Desktop > Search bar style and select it from the list. Easy as 1, 2, 3!
Next up, the round icons! Now, keep in mind that these are subject to change, and will likely go through a couple of iterations until they reach something like a "final form", but we have nonetheless included all of them, including early ones from the first leaked version of Pixel Launcher, as well as some briefly seen during the Pixel unveiling, in a single, handy .zip file. All you need to do is download the file, unpack it in its own folder using your Android file browser of choice, and change the icons of all corresponding apps through your favorite launcher (most allow for manually changing icons).
Say Pixel for the camera!

Photo captured with the Google Pixel in HDR+ mode
The Pixel and Pixel XL will ship the next version of Google Camera out of the box, among other updated apps, but resourceful software developers have already ported this one from the leaked Pixel system images and got it working on various phones running Android 7.0 Nougat. The updated Camera app features a handful of nifty new features for shutterbugs, such as AF/AE lock, and a manual exposure slider, all of which you can read about in more detail in our run-down of the Pixel Camera app. If you're rocking a 64-bit Android device running Nougat, such as the Nexus 6P, Nexus 5X, and the LG V20, you can
try the updated Google Camera
for yourself right now!
Dial P for Pixel
Another updated stock app, ported from the leaked Pixel images, is the Google Phone app. It remains largely unchanged compared to previous versions, but features a handful of cool new UI tweaks which may be enough to make it worth checking out. For more info and download links, head over to our
quick run-down of the new Google Phone app
.
Ok Google, how do I get Google Assistant on non-Pixel devices?

One of the biggest selling points of the Pixel and Pixel XL, and one of the things Google paid the most attention to during the two phones' unveiling, is the new Google Assistant. Succeeding Google Now as a next-generation AI helper, the full-fledged Google Assistant will be a Pixel-exclusive gig, while all other Android users will be able to get a small taster of it through Google's new messaging app Allo. Well, if you're not one who'd settle for this type of exclusivity, and have a knack for tinkering with your Android phone, then you'd be happy to hear that Google Assistant was ported to work on devices running Android 7.0 Nougat, and more recently 6.0 Marshmallow. Of course, both cases entail rooting your device, flashing a custom recovery, and possibly tinkering with the build.prop file of your system. For detailed info on how to do this, head over to
our guide on how to get Google Assistant working on non-Pixel phones
.
So, there you have it, folks – a bunch of really cool, supposedly Pixel-exclusive features working on your regular ol' Android phone! Of course, other extras, such as the 24-hour technical support, and the unlimited Google Photos storage for uncompressed files, will always be tied for the Pixel hardware, but that is to be expected from $600+ devices. If you ask us, what we're offering here for free is still a great deal of new stuff to refresh your Android phone and play around with! Now get crackin'!
Read more: