Get the Google Pixel camera app on your Nexus 6P/Nexus 5X
5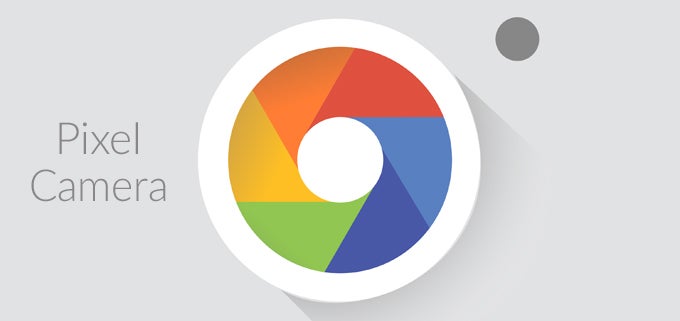 If you're looking for a way to get your hands on the sweet new Camera app from Google's soon-to-be-finally-launched
Pixel
and
Pixel XL
phones, thеn you are in luck! The folks over at XDA have ported the app to work on 64-bit devices running Android 7.0 Nougat, meaning you can now get a taster of one of the Pixels' exclusive features on your
Nexus 6P
or
Nexus 5X
right now, no rooting needed! Of course, as it is to be expected, you won't be getting every single feature from Google's new phones, but a lot of it is there, and if you own a 64-bit smartphone running the latest version of Android, you absolutely have no reason not to try out the new Camera app! So, let's take a look at what's new, what you can do, and what you can't. Download links after the break.
Note: This app does not install on top of your stock camera app and can be removed at any time.

At first glance, not a lot has changed in Google Camera 4.2, but once you get into the nitty-gritty of it, you start noticing the little, and not so little, tweaks and changes. We are going to go over the minor ones first, and then move on to the major stuff. So, starting off with the first obvious thing, the grid view button has migrated from the Settings menu to the viewfinder and now lets users choose between three different types of grids – 3 x 3, 4 x 4, and Golden Ratio. It is nestled between among the timer, HDR, and flash settings, in the top right corner of the screen, and is also available in video mode.
Google Camera 4.2 also has a few miscellaneous UI tweaks in tow, such as a repainted, predominantly white Settings menu, and a cool transition animation when switching between the front and back cameras that has the traditional mountain-and-sun landscape mode icon morph into a bust.

The different grid types available in Google Camera 4.2
Now, with the little things out of the way, let's move on to the gist of it. Some of our favorite new things in the updated Camera app are the AE/AF lock, which is triggered by long-pressing anywhere in the viewfinder, and the manual exposure slider. The AE/AF lock allows you to maintain the same focus point while reframing your shot, or refocus without changing the current exposure setting. There's also a handy manual exposure slider for even finer control over your photographic endeavors, which also lets you adjust the exposure while shooting videos, so that's neat.
Unfortunately, we must now move on to the bad stuff – what doesn't work, what's broken, and the like. First off, if for some reason you were hoping that an updated Camera app would allow you to record 4K videos with EIS on, we'll have to disappoint you. EIS is still limited to 1080p@30FPS, since it has not so much to do with the software, as it has with the
hardware of the device
. Same goes for 1080p videos at 60 FPS. Apart from that, the only thing that's "broken" in the app, is burst mode. Sadly, holding the shutter button down does nothing this time around, and if this feature is important to you, you might be better off sticking to the old version of Google Camera for now. Still, we'd say give this port a try, keep it around for a couple of days, or a week, as you might like the manual exposure controls and AE/AF lock. Besides, you can use it alongside the stock camera app.
source:
XDA