Google Pixel video samples: low-light, 1080p 60FPS, 4K with EIS
28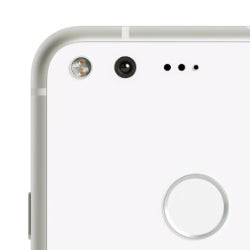 Australian mobile carrier Telstra accidentally began shipping Google
Pixel
pre-orders yesterday, a week before the official Oct. 20 launch date, which, naturally, lead to dozens of lucky, earlier-than-early adopters bragging about their new acquisitions online. Since envy is not the best personality trait, not to mention a waste of time, we'd advise you to just be happy for those fortunate Aussies who got their hands on Google's new smartphones early, and take a look at these video samples from their Pixels.
Alright, mates?
Here we go.
First off, we have three vids showcasing the Pixel's video recording capabilities in low-light situations.
So, what do you think of these video samples? Google claims that the Pixel and
Pixel XL
sport "the best phone cameras ever", and while we can't put this bold claim to the test quite yet, we are happy to see some samples from the few folks who managed to get their hands on the phones early.
source: Wooparse (
YouTube
)