How to create a real holograph using your smartphone
22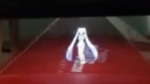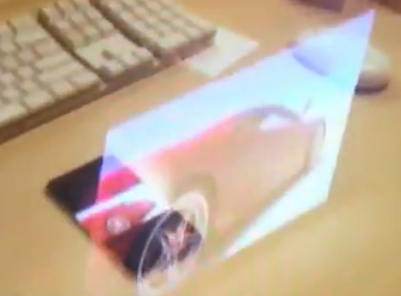 The holographic feature on the 'iPhone 5'
Remember that recent news report on a New York City television station that
showed a holographic display
shooting out from a device mistakenly called the
Apple iPhone 5
? Obviously just a concept device, the clip was played by mistake. But recently someone in Japan created a real holographic image using an
Apple iPhone 4S
and a prism crystal.
You can create your own holograph using
any smartphone and a -3.75 index prism crystal
. The phone is placed on cardboard stands with the screen hovering right above the point of the prism. Once the phone is turned on, you will see a 3D image inside the prism. And unlike some other YouTube videos showing holographic displays, this one is not a concept or a projection but is a real honest-to-goodness holograph.
You can put this together yourself by purchasing the prism crystal from any reputable science store...oh, and May the Force be with you.
source:
YouTube
via
SlashGear