What's your opinion of OnePlus? (poll results)
11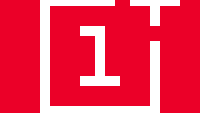 Yesterday
, we asked you what your opinion of Chinese upstart OnePlus One is, and nearly two thousand of you made their feelings known by voting in our poll. Before we get to the numbers, it's worth pointing out that the question wasn't random at all random.
OnePlus took the industry by storm, at least in terms of the amount of attention it, a measly startup from a far-away land, took away form mainstream manufacturers and, indeed, local competitors. If you searched our own database, you'd find that we alone have hundreds of news pieces dedicated to the company. Despite all of the this, OnePlus' only smartphone — the
One
— isn't without its problems. From reportedly poor customer service, to recurring issues that many felt weren't addressed for way too long, it's fair to say that the company has quite a few critics. Add in the nastiness that was the invite system (you needed one in order to buy the phone), and it makes sense that we're looking to take your pulse on the matter. So what says you?
Well, quite surprisingly, the vast majority of respondents actually have a positive opinion of OnePlus — 63.78% of the votes, to be exact. On the other hand, 12.95% are critical of the company. Inbetween those two groups sit 23.26% of voters, who are neutral towards it. Surprised?