How I doubled the battery life of my Samsung Galaxy smartphone
27
This article may contain personal views and opinion from the author.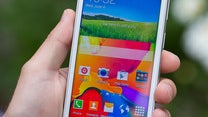 I got my first cell phone back in 2002 – an Alcatel OneTouch 511. It was far from a perfect handset – the ringtones were too quiet and the D-pad was awfully flimsy – but eventually, I learned to live with its flaws. In fact, there was a number of things I absolutely loved about my 511, including its compact size, the fun pre-loaded games, and, definitely not least, the outstanding battery life. The thing lasted about five to six days between charges, and I wasn't even trying to preserve its battery juice.
Today, some 12 years later, I'm using a Samsung Galaxy K Zoom as my daily driver, and it is not too hard to guess that I picked it because of the camera. That happened three months ago, as of this writing. Several days after getting the phone, I had already accustomed to its gargantuan proportions. I had learned to live with the frequent lags as well. But the K Zoom's dreadful battery life really bothered me – a full battery in the morning was usually in the red by the evening, and how lightly or heavily I was using the handset didn't seem to make much of a difference. That was something I wasn't willing to accept.
I was confident that I could get better mileage out of the K Zoom with a little tinkering – by disabling features I did not need, by tweaking the screen's brightness, by enabling the built-in battery saver mode, for example. But at the same time, I was not planning on turning my smartphone into a dumb phone with a touchscreen. I wanted to get my mail instantly, to have my photos and files automatically uploaded to the cloud, and to never be without internet access, be it over Wi-Fi or cellular. Also, I wasn't keen on the idea of rooting the handset for the sake of disabling system apps and I was definitely not going to install any task killers or battery "optimizers" on it.
Once I had this rough plan in mind, I took the following steps to increase my battery life. Note that the tips provided below do not apply solely to the K Zoom. In fact, they are either universal or applicable to a number of other phones, regardless of their make and model, so feel free to try them out on your device if you're not happy with its longevity.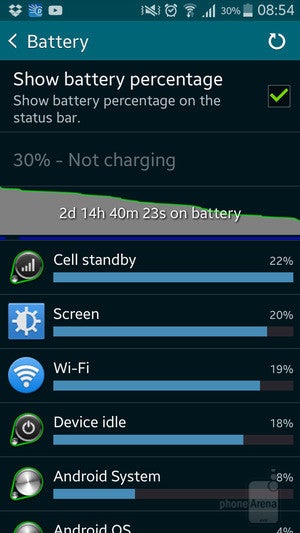 My typical battery life stats now
You're eager to learn whether or not any of that had a positive effect, aren't you? Well, the chart to the right sums it all up. After applying the tweaks I just described, my phone's battery life increased drastically, and now, I can comfortably use it for a couple of days before reaching for a charger. Yes, I know that a two-day battery life is anything but mind-blowing, but it is good enough for my needs.
Better yet, I did not have to change any of my usage habits to get some decent mileage out of the Galaxy K Zoom. I still go on Facebook, Twitter, 9GAG and Reddit every once in a while, I still take photos and tinker with the phone's camera whenever I feel like it, I read my news feed and email, use Spotify, Skype, WhatsApp, Viber, Dropbox, Facebook Messenger and Google's services as much as I want. The only inconvenience caused by my tune-up is having to turn my GPS and location services on whenever I need to get directions, but in all honesty, I think the trade-off is worth it.
Ultimately, I am now content with my phone's battery life, and I don't feel like I've crippled it in any way to get to this point. I can rest assured that when I unplug my phone in the morning, it will last me through the evening and beyond even if I use it extensively. And I think I've clearly shown that as far as battery life goes, how a phone is configured can be as important as how it is used.