High-end phone vs affordable phone: what is the actual difference in camera quality?
34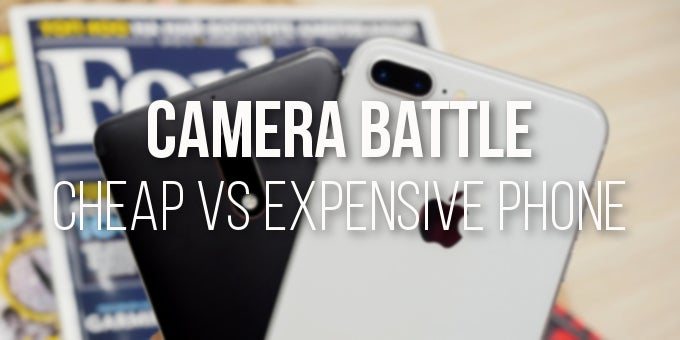 Smartphones these days have great cameras. Or at least so the saying goes, without specifying which phone and which camera.
While it's clear that not all smartphone cameras are created equal, we were curious to find out something specific: how does the camera of a high-end, flagship phone compare to the camera on an affordable phone?
We took one of the phones with the best camera at hand: the $800 Apple iPhone 8 Plus, and then, we grabbed the ultra-affordable Nokia 6, a $230 unlocked phone that is sold on Amazon and works on both AT&T and T-Mobile in the US. Yes, you can buy almost four Nokia 6 phones for the price of just one iPhone.
So... how big really is the difference in camera quality?
But once we got started taking pictures, it was not about their price any more: it was about those special moments, the glorious sunset that you see below, the solitary sea in October, the picture of my friends at a bar. A good picture can enhance a memory, and we have even stumbled upon research that says that photographed moments are remembered better. Let's see then, how does a high-end phone compare to an affordable phone in terms of actual image quality...
Disclaimer:
The images in the slideshow below have been downsized to load faster. You can view the full resolution photos at the link below. All images shot at auto settings, including auto HDR. We have also not provided 100% crops on purpose: while detail is an important measure of a camera performance, looking at it alone can distract viewers from noticing more important subjects like dynamic range and color.