Here's a good reason for the iPhone 8 to have a vertical dual-cam setup
20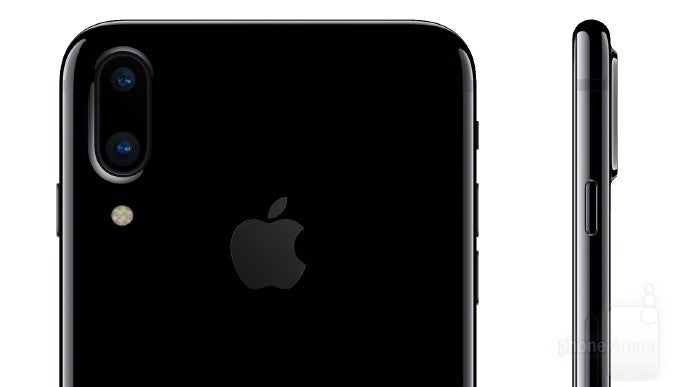 A handful of alleged
iPhone 8 schematics
leaked over the last couple of weeks, all of which depicted a device with a
vertically-oriented dual camera
on the back. As can be expected, this design choice, along with the unusual placement of the fingerprint scanner on
one of the schematics
, generated quite the backlash online, with a lot of people expressing extremely negative opinions on the aesthetics of this design. Now, we didn't fall in love with it at first sight either, but we weren't so much taken aback by the way it looked, as much as the reason
why
it looked the way it did. But then we remembered a
recent Tim Cook interview
where he spoke at length about augmented reality, calling it"huge", a "core technology" that's "for everyone," just like the iPhone.
AR and VR are two emerging technologies with a lot of potential on mobile (if executed well), and although Cook wasn't so keen on praising virtual reality in that particular interview, he's gone on record to
express interest in both
. But anyway, you're probably wondering, "what does the vertical camera placement have to do with VR or AR?" We'll get to that soon enough, but first consider this – the vast majority of video content available out there is shot in a horizontal format. Be it 4:3, 16:9, or 2:1 (18:9), you watch most videos on your smartphone in landscape orientation. Unfortunately, there are people out there who shoot video on their phones in portrait mode, simply because that's how you hold your phone most of the time, but what if they knew they could shoot awesome stereoscopic videos/images if they turned their phone to the side?
For the iPhone 8 to have a vertically-oriented dual camera, there would have to be a good reason
Yes, that's what we're getting at. If Apple has serious plans for VR/AR, the iPhone 8 may have a vertically-oriented dual-cam setup to allow for recording stereoscopic 3D videos/images in landscape orientation. In other words, the so-called "vertical" camera setup is vertical only when you're holding your phone vertically, if that makes any sense.
In order to shoot in 3D, you need two lenses side by side that are working simultaneously to create depth, just like your eyes right now. But then, if you have two "horizontally" aligned cameras on the back your phone, you can't do 3D in landscape mode, because then the lenses wouldn't be next to each other when you turn your phone to the side. And since the only way to watch a VR video on your phone is place it in a headset and have it in front of your eyes in a horizontal orientation, it wouldn't make any sense to have the ability to shoot vertical stereoscopic videos or images.
Now, this raises a few questions of its own, such as "is Apple working on its own VR headset?", and "does Apple have such big plans for VR/AR, so as to justify this controversial design change?" These are both legitimate questions that we, unfortunately, can't answer right now. For all we know, by the time the iPhone 8, or however it may be called, comes out, this idea may be scrapped and the phone might launch with a horizontal camera setup, like the one on the
iPhone 7 Plus
.
Furthermore, Apple may have other reasons to experiment with this particular setup. Internal factors may be at play, that could necessitate the re-arrangement of the device's internal components. If the majority of rumors are to be believed, the iPhone 8 may have an almost bezel-less design with no hardware home button/fingerprint scanner on the front – a significant change that would require a few other adjustments to be made to the phone's design to facilitate for it (just look at the
Galaxy S8
/
S8+
).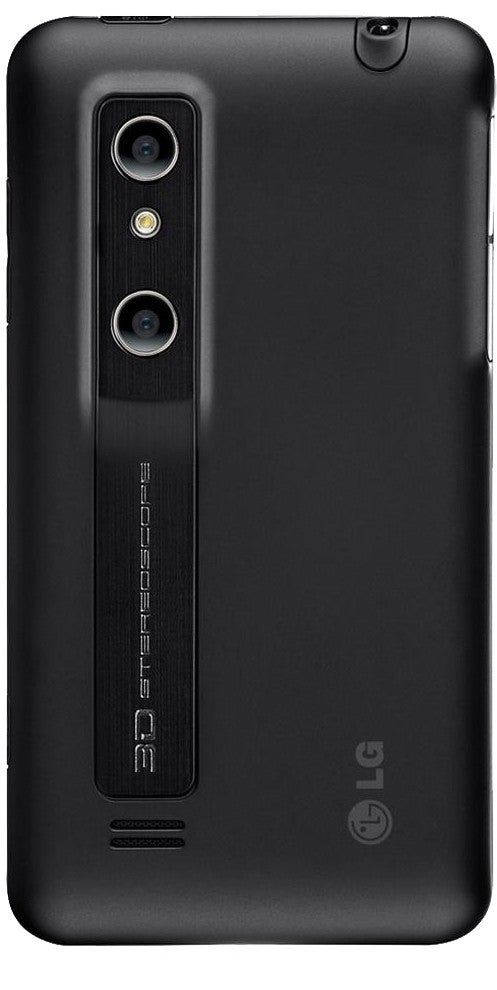 The LG Optimus 3D had a 'vertical' dual-cam setup that allowed it to shoot stereoscopic videos and images in landscape orientation, viewable directly on its 3D-capable display
But let's get back to the prospects of 3D video on the iPhone 8. Even without a VR headset, 3D can be done on a special type of display. LG did it with the
Optimus 3D
in 2011, although it wasn't a particularly good showcase of the technology, and Nintendo has also done it with the 3DS. The common problem with both was how limiting the stereoscopic effect was on the user's movement. This issue has since been addressed by using head/eye tracking to adjust the perspective on the fly according to the position of your eyes in relation to the screen, but the technology still has its fair share of drawbacks. Chief among them is the amount of processing power required to render the 3D effect at high resolutions, and it seems somewhat unlikely that Apple will risk it with this tech.
It seems far more plausible that Apple may be planning to let iPhone users create content viewable in VR. Another purpose that the two cameras may serve, although they would have to be backed by a bunch of other sensors (a la
Lenovo Phab 2 Pro
), would be to aid the device in measuring depth for AR applications. In fact, there were rumors that Apple may be working on 3D-sensing tech, although a
recent report by the WSJ
claims that this functionality might get pushed to the 2018 model.
But having said all this, no matter whether it's VR, AR, or glasses-free 3D, if Apple has really settled for the "vertical" camera, we'd be willing to wager that there's more to its decision than just internal component shuffling. Apple is known for reiterating good design — which is what makes its products look both familiar and current — so for the iPhone 8 to have a vertically-oriented dual camera, there would have to be a better reason than just "because it's different," or "because there was stuff in the way."