Here's Nokia's wonderful MWC booth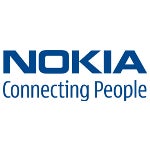 The Mobile World Congress is obviously a great place where we can examine the manufacturers' latest inventions, but attending the show live is awesome for one more reason: you get to hang around the fancy booths that the various companies have set up. Well, to tell you the truth, not every booth is that memorable, but we just have to congratulate Nokia here for having probably the most wonderful booth at this year's MWC.
Just like last year, Nokia had a very prominent presence at the show floor - its "booth" was much bigger compared to most others, and it offered a range of conveniences that made the life of attendees and journalists that much easier. Aside from the seemingly endless supplies of refreshments and food, Nokia also made sure to provide us with high-speed internet access, which, believe it or not, isn't something that you can find very easily in Barcelona - the "Mobile World Capital." Because of all this, we simply wanted to thank Nokia for setting up such a hospitable place at MWC 2013. Let's hope that other companies will do their best to follow suit in the years ahead!
The Nokia booth at MWC 2013