Here is how fast mobile and the web are destroying the Windows monopoly
58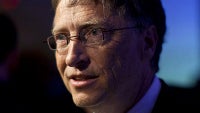 Just four years ago, the
computing landscape looked drastically different
. Apple was just taking off, but it was still a rarity to see an iPhone and the iPad had not even launched. It was all about Windows on desktop and notebook PCs.
Who would have thought that in mere four years, the technological picture of the world would change drastically. The once dominant Microsoft holding a monopoly on the computing market would have become quickly outgrown by a different platform, and struggling to remain third. Back in 2009 Microsoft still held more than 70% of the market and now that has dwindled down to around 30%.
Who would have thought that the BlackBerry mania then would quickly vanish and the once prolific Canadian company would have its CEO duo step down and BlackBerry would lose its positions almost entirely.
In 2013, it does not matter much which device you are using to access the web. The charts below illustrate brilliantly
how the once dominant Windows operating system yielded its positions to Android
and how Apple rose to become the third.
source:
Business Insider