Here are two $40 Bluetooth gamepads that will take your tablet/phone gaming up a notch
6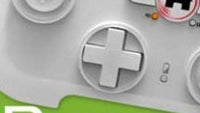 Having that small screen on a smartphone or a tablet makes it a bit hard to play some games. A dedicated gaming control would have been perfect, and if you don't feel like spending huge sums on that, the
Nyko PlayPad
has arrived fitting all those requirements.
At $39.99, this Bluetooth wireless controller is among the more affordable options. It hat supports iCade, and you could use it while hooking up your tablet to an HD TV for a more immersive experience.
The Nyko PlayPad comes in a regular and Pro version, with the latter optimized for some of the latest Tegra 3 Android titles.
Both controllers require Android 3.0 or newer, and arrive with the Playground app for backwards compatibility with games. The controllers have the usual set of buttons you'd expect - d-pad, dual joystick sliders, four action buttons, and shoulder buttons. Hit the source link below to learn how you can get them.
source:
Nyko